After a short delay of less than 72 hours Camelot Unchained officially enters its first Alpha testing phase. The development team have stated that the reasoning for the delay was due to some unforeseen bugs. Currently the team will be running a series of scheduled tests for Camelot Unchained. A 24 hour server is planned for a future testing period.
Today also marks another important release for the team. Coinciding with the Alpha test, players will have the opportunity to test a stand alone building program known as Camelot Unchained Building environment, or C.U.B.E for short.
For more information on Camelot Unchained, please visit the official website for details.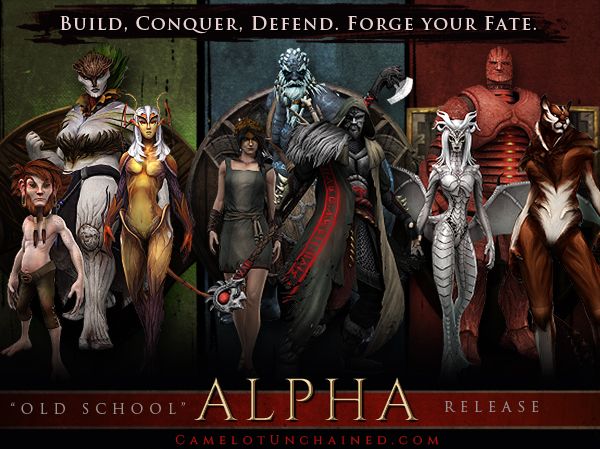 From Official Alpha Announcement:
If you saw our Live Stream announcement, you've heard about C.U.B.E., our Camelot Unchained Building Environment, which is another way we wanted to say thanks to our Backers. For those of you who didn't see the announcement: All of our Alpha folks will not only be able to play the main game during test times, but will also get a standalone 'building program' to test, break, and help expand during the next 18 months. C.U.B.E. isn't Minecraft™, but I think you'll be surprised at the functionality it already has, and by its potential for the future.
Related:
Alpha
,
Camelot Unchained
,
MMORPG