Just two weeks ago rapper 2 Milly filed a lawsuit against Epic Games for the use of his dance the Milly Rock. Now Alfonso Ribeiro aka Carlton sues Fortnite for the very same reason, the use of his dance The Carlton from Fresh Prince of Belair. Instagram star Backpack Kid who made the Floss dance has also joined in as we were writing this! In addition to Fortnite, the three are also going after NBA 2K18 which also features the dances.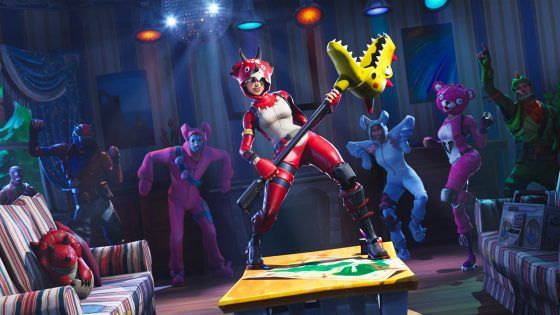 "It is widely recognized that Mr. Ribeiro's likeness and intellectual property have been misappropriated by Epic Games in the most popular video game currently in the world, 'Fortnite,'" David L. Hecht, a partner at Pierce Bainbridge Beck Price & Hecht LLP, said to Variety in a statement. "Epic has earned record profits off of downloadable content in the game, including emotes like 'Fresh.' Yet Epic has failed to compensate or even ask permission from Mr. Ribeiro for the use of his likeness and iconic intellectual property. Therefore, Mr. Ribeiro is seeking his fair and reasonable share of profits Epic has earned by use of his iconic intellectual property in 'Fortnite' and as a result, is requesting through the courts that Epic cease all use of Mr. Ribeiro's signature dance."
According to a copy of the complaint which was given to Variety The Carlton dance "is inextricably linked to the actor and is a part of his celebrity persona, and both Epic and Take-Two have unfairly profited from his creative expression, likeness, and celebrity without his consent and without compensation."
When you put it like that, it's really hard to argue in Fortnite's favor. But, games have been using The Carlton for quite a long time now. Guild Wars 2 uses the dance for the Norn race and they've been doing so for 6 years now without any issue. Are these three only jumping on board now because it's Fortnite and Fortnite is big money? Or is it because Epic is selling these dances whereas games like GW2 don't. We'd love to know what your opinion of this whole thing is in the comments below.
Source: Variety
Related:
Epic Games
,
Fortnite
,
Lawsuit
,
News