CCP, the founders of the legendary game of EVE online, have announced today that they will be building a monument inside Reykjavik city, the capital of Iceland where the developer first gave birth to EVE online. The monument will be called "Worlds Within a World", and it's being built in honor of those who have participated in establishing the massive virtual universe. YES that means both players and developers will be etched in this monument for all to see. The monument will serve as respect for both the millions of EVE online player and followers who have contributed in the cooperative creation of EVE Universe over the past decade (yes EVE online has been online around 10 years now!). Not only that, they're also burying a laptop beneath the monument with tons of captured videos, messages and wishes from players and the development staff.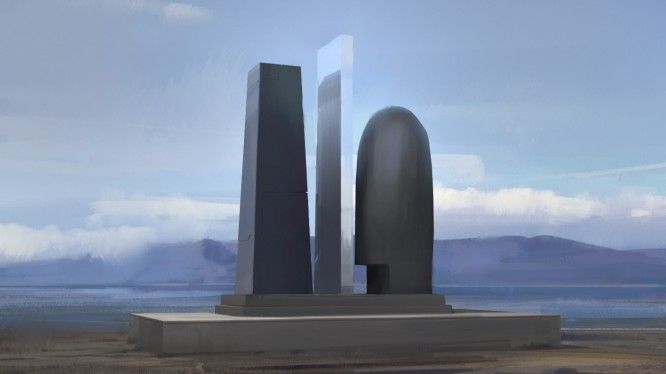 "Our intention is to immortalize the contributions of the millions of people of the EVE universe in a way that extends beyond their immortality in our games", said Hilmar Veigar Petursson, CEO of CCP. "Honoring them as part of a timeless monument shows how virtual lives and adventures have reached a new level of meaning and impact that weaves into and enhances those that happen in this world. We are humbled by all those that have joined us on the journey so far, and it's our hope that this physical piece will continue to gather energy and relevance into decades to come, becoming like EVE Online and outliving us all."
The monument will be an outdoor sculpture by the artist Sigurður Guðmundsson. He will be receiving help and input from EVE Online's own art directors Börkur Eiríksson and Ásgeir Jón Ásgeirsson.
This is not the first time EVE Online has been in the news related to art. It was also honored by The Museum of Modern Art, where it was starred permanently in the "Applied Design" exhibition (right next to Pac-Man and Tetris). This monument extends CCP's efforts to create a truly unique universe, briding the gap between both the real and virtual world. Not to mention building a tight community relationship!