CCP Games announced today that their VR arcade shooter Gunjack wiill be available on Oculus Rift and HTC Vive, for their respective upcoming releases later in 2016. While HTC Vive does not have a set date yet, for Oculus Rift the game will be available as early as the platform's launch on March 28.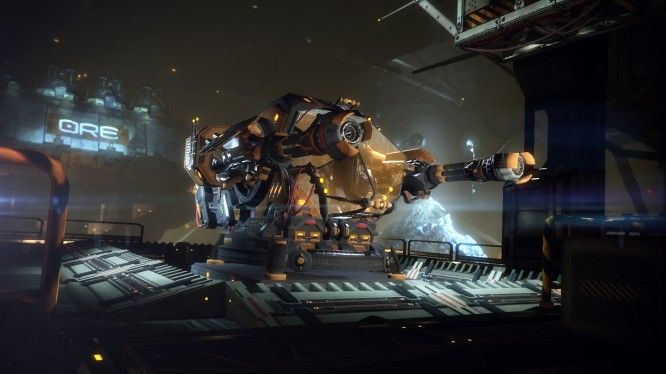 There were several improvements made for the release of Gunjack on PC VR, namely higher-resolution graphics, an enhanced audio experience, vastly improved textures, models, and effects, achievements, leaderboards and more. However, the game will keep its price of $9.99.
A gameplay video was also released by CCP to showcase Gunjack's performance on Oculus Rift and HTC Vive, you can watch it below:
Gunjack is set in CCP's EVE universe and enables players to take on the role of a gun turret operator on a mining vessel in the Outer Ring region of known space. As part of the ship's defense team, it is up to the player to protect the rig from pirates, opportunists and anyone else looking to take what rightfully belongs to the company. Gunjack is built from the ground up for VR, and since its launch in November 2015 for the Samsung Gear VR, Gunjack has been the platform's top-selling game.
More information about the game is available on its official website.
Our Thoughts:
Gunjack's new gameplay video looks quite impressive and the improvements that CCP made for its PC VR release will likely show! If we judge by Gunjack's success on the Samsung Gear, the game will probably be a success on Oculus Rift and HTC Vive alike. WIll you be playing Gunjack on one of the PC VR platforms?
Source: Press Release
Related:
CCP Games
,
EVE Gunjack
,
News
,
Single Player
,
Virtual Reality