Android based gaming consoles are becoming all the rage, having started with the introduction of the Steambox and simply taking off like wildfire from there. Razer has decided to jump into the fray, announcing at CES that it had been developing the Razer Forge TV. At just 4×4 inches and a meager price tag of $100, it is poised to thwart all competition in the Android Console corner.
Razer seeks to invade your living room in three different ways. First of all, hardcore PC gamers will find it to be an outstanding alternative to the office chair, keyboard, and monitor. Then of course it can handle both Android gaming and Google Play. Designed for up to four players, the Razer Forge has all of the standard gaming console features, particularly under the hood: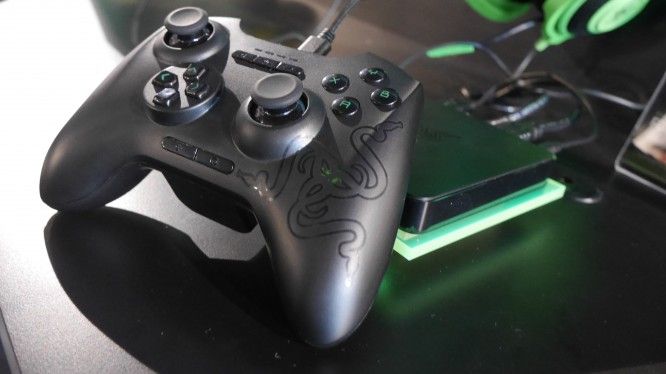 Quad-Core Krait 450 CPU 2.5 GHZ
Adreno 420 GPU
Wireless Network
2 GB RAM
16 GB Internal Storage
One unique feature, setting it apart from other Android console devices is the fact that Forge TV will run on Razer's Cortex: Stream. This will reduce latency, cutting down on the lag that other streaming television services inevitably encounter.
To prove that this is more than just a gaming console, the Forge will handle streaming music, videos, photos, and various other apps right to their television. By interfacing with virtually any android device, the Forge, due out in Q1 2015, will change the way we tend to view smart television and entertainment as a whole.
Related:
Android
,
CES
,
News
,
Razer