If you like cursing, then you're going to love the new Witch Archetype being added to Champions Online! Of course, we mean cursing as in "casting malevolent spells" not "flinging abrasive insults". Obviously.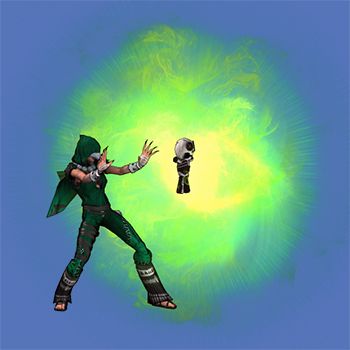 The new Support Archetype brings a plethora of spells that can heal friends and harm foes. Working from range, the Witch uses Curses to poison or stun enemies. They're also able to heal, with their healing power amplified by how many Curses are placed on an enemy. The Witch is described as a team-focused character and uses Constitution as its primary stat.
Those who like to Curse can pick up the Witch Archetype now at the ZEN store for 1150 ZEN.
Our Thoughts
We love Cursing here at MMOGames, and being able to use that ability to help teammates is a wonderful thing! But all joking aside, the Witch sounds like a very fun Archetype for Champions Online. We hope that players of the game find the new class interesting as well.
Your Thoughts
Will you be giving the Witch Archetype a spin? How much do you like Cursing? Share your thoughts with us below in the comments and tell us! Just be sure to watch your language.
Source: official site
Articles Related to Champions Online
Champions Online: Shadow of Destruction Available on PTS
Champions Online Nightmare Invasion Event Begins
Champions Online Focusing on New End-Game Content
Related:
Archetype
,
Champions Online
,
MMORPG
,
News
,
Update