In a podcast that featured a Chris Metzen interview, the former Blizzard luminary shared his reasons for retiring from the company. Multiple factors played a part, but ultimately it came down to personal health and well-being.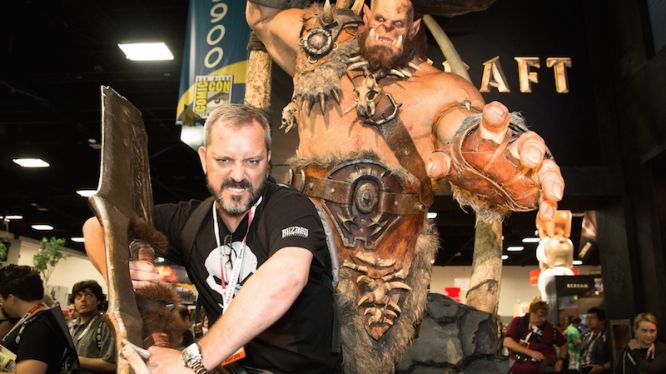 "I'd been there since, essentially, I was a kid. I think I was 19 when I got hired and it was my whole life, it was my identity," says Metzen. "There can be a cost sometimes to running that hard." That cost would be burnout and the onset of panic attacks, which began to hit by the time Project Titan had become Overwatch.
"I think in my heart, I needed a change in my life. I wanted to slow down, I wanted to just not carry the weight of it all. But when you've been at a company like Blizzard for as long as I have, I think about Shawshank Redemption: I'm an institutional man now. I'm a Blizzard guy, through and through. I love that place. I love the people. It made me feel schizophrenic."
With the diagnosis of panic attacks and family obligations mounting, including the birth of a new daughter, Metzen finally made the decision to retire after 23 years with the company. "[My family is] the core of my life and the source of my deepest joy and inspiration," wrote Metzen in his original retirement message. "Being home with them all, having time and space to really live…to love my wife with all my strength…that's my career now."
The interview can be heard in its entirety here.
Our Thoughts
It's hard not to feel for Mr. Metzen after such a personal and revealing interview. We're just happy that he was able to come to grips with what must have been an incredibly difficult decision, and we hope that he and his growing family will have a healthy and happy life.
Your Thoughts
What did you think about the interview? Are you behind his decision to leave? Was this surprising to you in any way? Share your thoughts with us in the comments.
Source: Eurogamer
Articles Related to Blizzard
Chris Metzen Retiring from Gaming Industry
World of Warcraft 12 Year Anniversary Celebrated with Corgis
Activision Blizzard Studios Boss Hints at Potential Overwatch TV Series
Related:
Blizzard Entertainment
,
Industry
,
Interview
,
News
,
Podcast