A news item by Business Insider and, just an hour later, an official forum post by CM Kaivax confirmed Senior VP of Story and Franchise Development at Blizzard Entertainment Chris Metzen retiring not only from Blizzard but from the industry altogether after 22 years spent with the company.
Metzen stated that it was time for him to focus on his family but thanked both his fellow Blizzard colleagues, who were his second family all along, and the community for sharing the passion for games and supporting him throughout the years.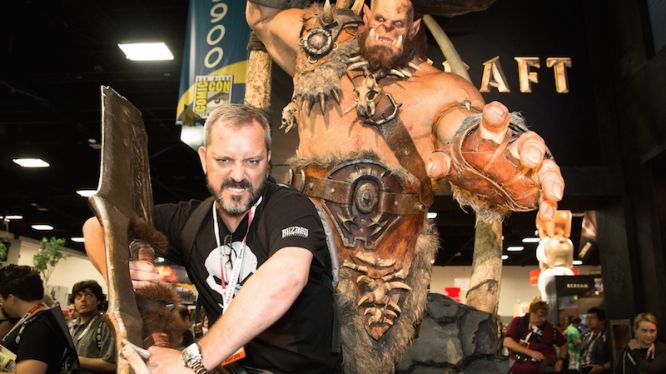 Although Chris Metzen was involved with all of Blizzard's games to some degree, his most significant contribution was to the World of Warcraft universe, in which he also voiced Thrall for a number of years aside from writing and creating art. More recently, he also consulted with director Duncan Jones for the Warcraft movie.
Our Thoughts:
We wish Chris Metzen all the best for the future and although we are sad to see such an important figure of the Blizzard family go, sometimes it's simply time to move on and re-focus energies in a different direction. It seems that's exactly what Chris Metzen will be doing, but we don't doubt that he will still make an appearance for Blizzard events and reunions and keep in touch with the universe that he helped shape for so many years.
Your Thoughts:
How do you think Chris Metzen's retirement will impact World of Warcraft and the rest of Blizzard's games? Let us know in the comments below!
Source: Blizzard forums
Related:
Blizzard Entertainment
,
MMORPG
,
News
,
Overwatch
,
Starcraft 2
,
World of Warcraft