You can now officially register for the closed beta phase of Chronicle: RuneScape Legends. Chronicle: RuneScape Legends is the upcoming online strategy card game by Jagex Games Studio, makers of the classic MMORPG – RuneScape. The beta will begin next month, and it's the next stage of the game's development, which you can be a part of!
Jim Sweatman, the game's lead designer, announced the closed beta at RuneFest, the annual convention for the RuneScape franchise. Anyone who is even remotely interested in crafting their own RPG experience can register for a spot in the closed beta.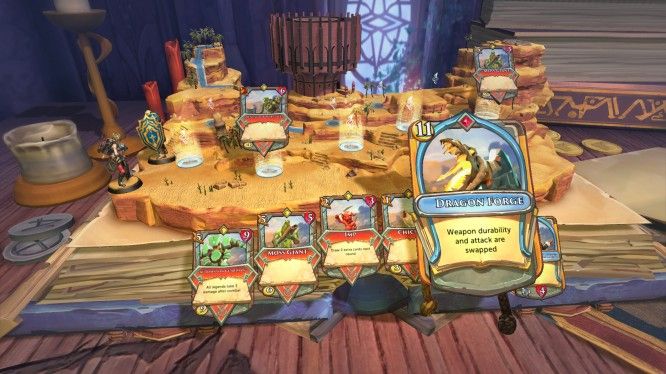 "Since Chronicle's inception we've been committed to iterative, agile development. Now, as we prepare for Chronicle entering closed beta next month, we're incredibly excited to open the game up to more RuneScape fans and those looking for something new to join us in creating something special," said Jim Sweatman. "In taking the game to the next stage, and welcoming input from a much wider audience, we believe we can create a surprising and genuinely unique experience for all gamers."
In Chronicle: RuneScape Legends, players are able to build their own card-based adventures as they prepare themselves for the ultimate showdown against a world full of rivals. Here's a couple of the features you'll find in the game:
'Pick up and Play' combo gameplay
Hundreds of unique cards
Expansive deck building
Challenging off-line Gauntlet mode
Immersive visuals
Deep crafting tools
You can register for the game's closed beta phase by visiting the official website.
Source: Press Release
Related:
Announcement
,
Card Game
,
Chronicle: RuneScape Legends
,
Closed Beta
,
Jagex
,
News