Jagex has announced that their next generation CCG Chronicle: RuneScape Legends launches on Steam on May 26th, 2016. Additionally, open beta players will be rewarded with free packs of cards if they log into their Chronicle: RuneScape Legends account between now and Sunday, May 15th, 2016.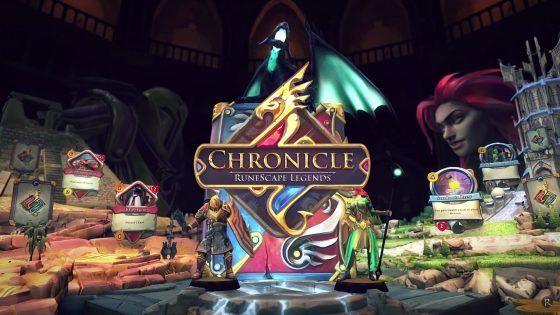 The full launch of the game on Steam marks the introduction of what Jagex calls "…new generation of action-packed strategy card games, one that sees players fighting their own cards in a quest for supremacy over their rival." The card game, which is based on the people and places of the RuneScape universe, has been in beta for six weeks, and has seen the introduction of dozens of new cards during that time. The game has also seen numerous balance and mechanical changes based on feedback and advice gained during the testing, and promises to continue introducing content and refinements as the launch date approaches and the game goes live.
As a way of saying thank you to the beta testers for all of their valuable feedback and data, Jagex is giving away free packs of cards from now until 23:59 BST on May 15th. James Sweatman, lead designer of Chronicle: RuneScape Legends made the announcement, stating "For our existing open beta players, and anyone who signs up over the weekend, we're offering up three free card packs so they can build their decks ready to take on new rivals at launch."
Anyone who is interested in joining the open beta and claiming their three free packs should visit the game's official website and download the game.
Our Thoughts:
We've heard some quite positive things from testers about this game, and we're looking forward to seeing it go live! It's pretty cool of Jagex to give all testers, both existing and new, some free goodies that will carry over to live, too!
Source: Press Release
Related:
Chronicle: RuneScape Legends
,
Jagex
,
Launch
,
News
,
Runescape
,
Steam