Jagex have just announced a release date for Chronicle: Runescape Legends open beta with an exciting little trailer that introduces their digital card game quite succinctly! Whether you've had access to the closed beta for Chronicle: Runescape Legends or not (which came to an end just a couple of weeks back), this open beta launch will open the game up to everybody who wishes to check it out.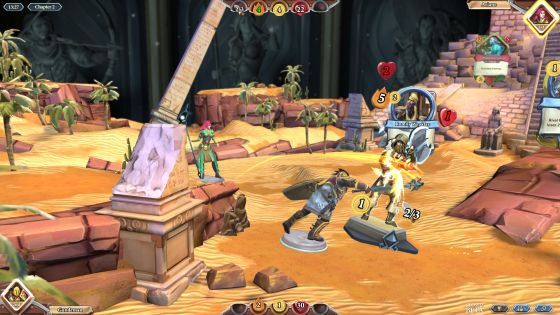 Unlike many other card games we have seen in recent years, this one has a unique premise. Sure, you have a deck of cards and you use these to defeat your opponents with skill and tactics, and you also have a hero, or in this case a "Legend", to build your deck around with different stats and abilities depending on who you use. However, what Chronicle does a little differently is their 3D board which feels like something you might see in Harry Potter as your cards' 3D models move around and literally attack the other player's cards. In fact, this aspect makes Chronicle feel a little more like a digital board game than another CCG and that really does make this one stand out.
You will be able to play the Chronicle: Runescape Legends open beta from March 23rd. Will you be playing?
Our Thoughts
We're so glad to see more ideas from the card game genre coming to fruition. There's only so much you can do with a deck of cards and a hero but, well, it's no secret that we are pretty big fans of Chronicle here at MMOGames and we love what Jagex have put together. In the meantime, we'll be eagerly waiting for March 23rd to come around so that we can play again!
Source: Twitter
Related:
CCG
,
Chronicle: RuneScape Legends
,
Jagex
,
News
,
Open Beta