After spending the last six months in Beta, Chronicle: RuneScape Legends has finally reached its launch! Jagex just announced the release of the Chronicle: RuneScape Legends Steam version. This will be available for PC players with new ranked sessions, more than 400 cards, 40 Steam achievements and full support in seven languages.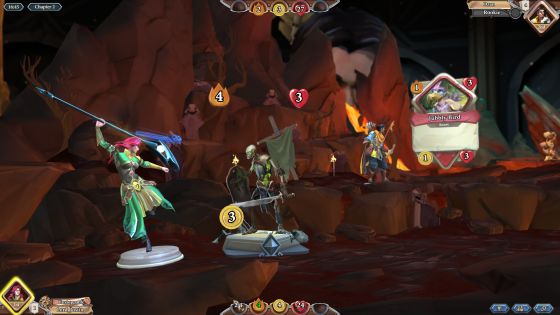 The Chronicle: RuneScape Legends Steam release will offer players the possibility to battle through a unique card game system combining tactical PvE with strategic PvP gameplay, as well as multiple play modes that include Solo, Casual, Ranked and Dungeoneering mode.
Chronicle: RuneScape Legends would not be complete without heroes to represent you in battle, and the release offers players a choice between five Legends, with a sixth arriving later this summer. Additionally, accounts are customizable as players unlock new titles and badges by leveling up.
How about the players who already had access to Chronicle: RuneScape Legends? Good news as well! If you are already playing Chronicle: RuneScape Legends, there's no need to reinstall it from Steam, and there is also no progress wipe for open beta participants.
Chronicle: RuneScape Legends is only available on PC for the time being, however developers stated that they were already working on bringing the game to Mac as well as iOS and Android platforms a bit later this year. Being available accross several platforms will likely make Chronicle: RuneScape Legends a strong competitor for other major card games like Hearthstone and Hex: Shards of Fate.
You can watch the Chronicle: RuneScape Legends Steam release trailer below:
Related Items
Chronicle: RuneScape Legends Beta Preview
HEX: Shards of Fate Live on Steam
Hearthstone: Whispers of the Old Gods Now Available in North America
Related:
Card Game
,
Chronicle: RuneScape Legends
,
F2P
,
Jagex
,
News
,
Steam