The Chronicles of Elyria Kickstarter campaign is now live and welcoming the support of a rapidly expanding community!
After having announced in March that Chronicles of Elyria would be partially funded through Kickstarter, Soulbound Studios went live with their campaign yesterday. Already a quarter of the way into their funding goal, achieved in less than 10 hours, the Chronicles of Elyria Kickstarter has seen an incredibly enthusiastic response.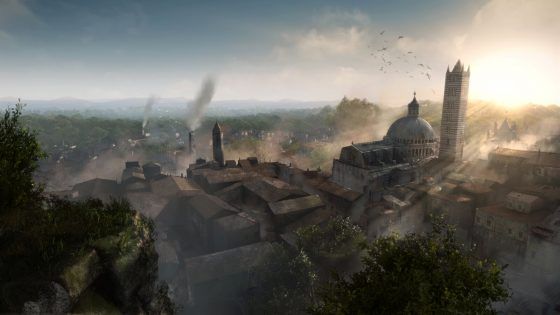 The development team has already secured half a million dollars from investors and self-invested the same amount, with the ongoing Kickstarter campaign aiming for $900,000 more.
The campaign will be running until June 3 and offers many enticing reward options, ranging from in-game mounts, ranks, items or currency, to participation in the development process and collectibles or meetings with the dev team. For some backers it might even mean becoming King or Queen and ruling their own lands!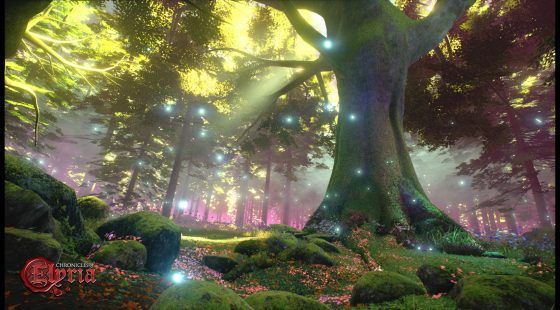 Chronicles of Elyria is an innovative, dynamic MMO that plans to offer players the long-awaited freedom of a fantasy sandbox world. The main features of the game are characters' aging and death, the ability to create and continue families and ancestry, player-created economy and content such as cities or dungeons, a fully destructible environment, non-repeatable quests, and a realistic world with offline character scripts running characters' businesses or defending their property while players are away.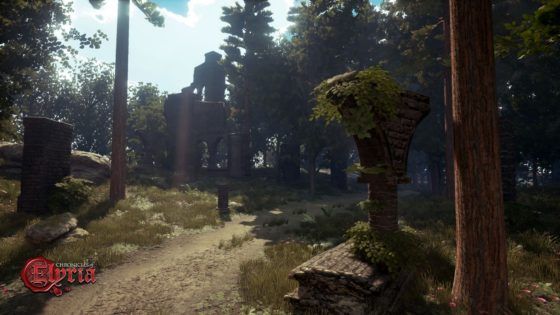 This ambitious MMO is aiming for a PC release in the first stage, with a console version to follow. A playable combat demo was released during PAX East, and you can check out the combat video below. All similarities with a scene from a very famous movie *cough* are purely coincidental.
Our Thoughts:
The promise of a true sandbox fantasy world with complete freedom and possibility to influence other players and the game world has been taunting us for a long time. Is Chronicles of Elyria the game that will turn this distant dream into reality? We can only hope, and judging by the strong support that the Kickstarter campaign already received, we should be hearing more about this project very soon.
We are intrigued by the aging and ancestry feature the most, as it will probably challenge players who prefer sticking to the same character. But the freedom of making new choices and becoming someone else with each passing generation also sounds extremely interesting – would you be tempted to respect your family's money and continue their trade, or would you rather give it or gamble it all away, and roam the land with only the clothes on your back? Let's hope we will soon be able to ponder all these choices in the promising world of Chronicles of Elyria.
Source; Chronicles of Elyria Kickstarter, official website.
Related:
Chronicles of Elyria
,
Kickstarter
,
MMORPG
,
News