A new video by Soulbound Studios shows off the Chronicles of Elyria Titan's Steppe zone, demonstrating a new zone and the game's early animation build.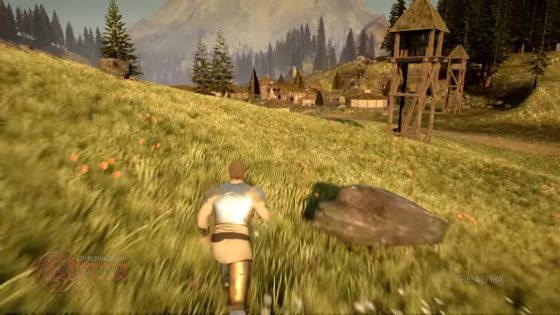 The Titan's Steppe zone is the setting for Prologue: The Awakening, and showcases the game's current animation build. It was mentioned that the current build has some animations missing and that an optimization pass hasn't been done in order to allow time to build the area, which has fully-built background geometry instead of a background skybox.
The zone preview is part of a blog post that details some design insight on the food chain of a tundra area, as well as updates on character art. The complete blog post can be seen here, and the Titan's Steppe video can be watched below.
Our Thoughts
The Titan's Steppe video looks great even without a complete optimization pass. It clearly needs a bit more smoothing out the rough edges, the but the design of the area looks lovely. We're looking forward to some more progress reports as Chronicles of Elyria continues its development.
Your Thoughts
What do you think of the Titan's Steppe preview? Does this make you interested in Chronicles of Elyria, or are there systems being designed that still hold you back from supporting the project? Tell us your thoughts in the comments.
Source: Official site
Articles Related to Chronicles of Elyria
5 Reasons You Should Be Watching Chronicles of Elyria
Chronicles of Elyria Prepares for Meaningful Player Interaction
Chronicles of Elyria Kickstarter Passes $1 Million
Related:
Chronicles of Elyria
,
Crowdfunding
,
News
,
Update