In the most recent Kickstarter update, Soulbound Studios talked about the upcoming opening of the game's web store as well as in-game aristocracy and events, but the most significant update may be the fact that the game is in need of $3M extra. This means that although the devs have additional strategies in place to help raise additional money, Chronicles of Elyria seeks additional funding via its Kickstarter page first and foremost, according to the post.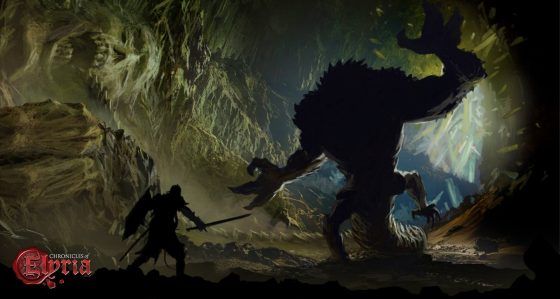 According to the update, getting the additional funding from online pledges reduces the degree to which Soulbound Studios rely on other funding sources, increasing their security.
There were a few more clarifications about the game's web store as well. The store will sell various packages and upgrades, including noble titles and in-game currency. But players should purchase with caution, because "Refunds will not be given except in extreme, life-altering situations" to unhappy buyers.
The other details of the update include more information on the roles and responsibilities of in-game aristocracy members, as well as hints about upcoming festivals. Sedecim will happen once every four months, which is about 16 in-game years, and it is the time when nobility and craftsmen reunite to hash out the land boundaries and trade agreements, to arrange marriages, and to purchase and sample wares from the best craftsmen. The Tournament of Champions will take place every four in-game years and its goal will be to determine the most gifted warriors of the realms.
Our Thoughts:
Wow, raising $2-3M extra is an ambitious goal even though the game's campaign already passed the $1M cap. We're wondering how this will go with current and future backers and wish Soulbound Studios good luck with their campaign!
Your Thoughts:
If you haven't already backed Chronicles of Elyria, would you submit a pledge and join its backers at this point? Let us know in the comments below!
Source: Kickstarter update
Related:
Chronicles of Elyria
,
Crowdfunding
,
Kickstarter
,
MMORPG
,
News
,
Soulbound studios