With Citadel: Forged with Fire now in a state of early access on Steam, new stuff and changes to existing stuff was bound to happen. So is the case with the most recent Citadel content patch, which has introduced a couple of unique new items and a variety of exploit fixes to the sandbox MMO.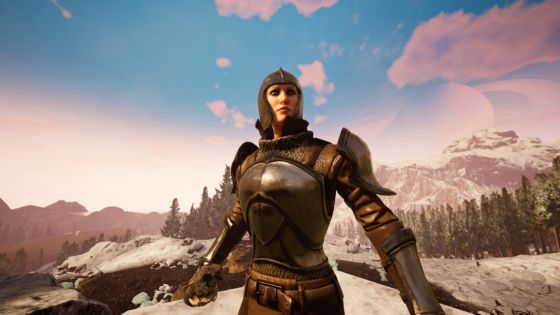 Two new items have been placed in the world of Citadel. The Iron Armor lets mages beef up their defenses at the cost of mobility, while the Bear Claw Gauntlet weapon grants mages a barbaric look while also providing an excellent early-game choice for those who prefer DoT spells.
Exploits have also been smoothed over in the patch for Citadel. New buildings will have a significant buff to their HP until a more "elegant" solution to griefing and aggressive raid tactics is designed. Additional exploit fixes include the removal of potion swapping to get free effects, stopping low-level friends from killing high-level friends for large amounts of XP, and the end of a bug that caused some players to literally become invincible. Further patches are working on continuing server stability issues.
Patch notes for the most current content update can be found here, and a video showcasing the newly added items is available for viewing below.
Our Thoughts
While new content is always welcome, we'd definitely prefer that further updates address any ongoing server issues and exploit opportunities. After all, nothing you add new will matter if what's currently available can't be accessed, be it through dropped connections or the crappy behavior of others.
Source: press release
Articles Related to Citadel: Forged with Fire
Citadel: Forged with Fire Game Page
Blue Isle Studios Announces Online Sandbox Citadel: Forged with Fire
The MMO Alpha and Beta List: July 28, 2017
Related:
Citadel: Forged with Fire
,
News
,
Patch
,
Sandbox MMO
,
Update