The magic-powered sandbox MMO Citadel: Forged With Fire is promising a sweeping series of changes to several systems with the Citadel Reignited update, which will change progression, spellcrafting and more by the beginning of next month.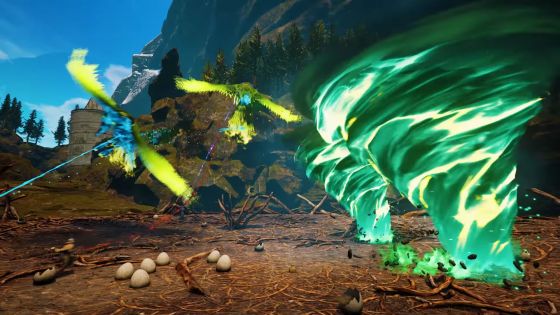 Reignited plans to overhaul the game's spellcrafting system, introducing new ingredients that let players modify a variety of spells to encourage experimentation. The update will also overhaul and rebalance raids as well as add a raid notifications system; add a new quest system and introduce more quests to the game; introduce farming and cooking; and rebalance gameplay, progression and visuals.
Specifics on how these features work were not included in the announcement, but the game's test server does have many of the features arriving with Reignited available on the game's public test server for those who want a little additional open beta in their early access game.
The full Reignited update is due to land in Citadel: Forged With Fire on Friday, August 3rd. More details are expected to come later, but for now there's a trailer looking to hype things up that can be seen below.
Our Thoughts
While the announcement was pretty slim on specifics on how these rebalances and overhauls will actually pan out, we're glad to know that pretty integral systems to the game are getting an adjustment and we suspect players of Citadel are looking forward to them too. In any case, we're looking forward to hearing and learning more as the Reignited update approaches launch.
Source: press release
Related:
Citadel: Forged with Fire
,
Early Access
,
MMORPG
,
News
,
Sandbox MMO
,
Update