In case you haven't heard City of Heroes is back with fan run servers. The most popular group of those servers is from the Homecoming team and boasts 100,000 players in the last month. If those servers were on Steam they would be the 6th most popular game in the last 30 days. This is according to the chart provided by SteamCharts.com. This put them above Warframe, Football Manager 2019, Team Fortress 2, ARK: Survival Evolved, and Garry's Mod which are all currently on the chart with 97,000 players or less.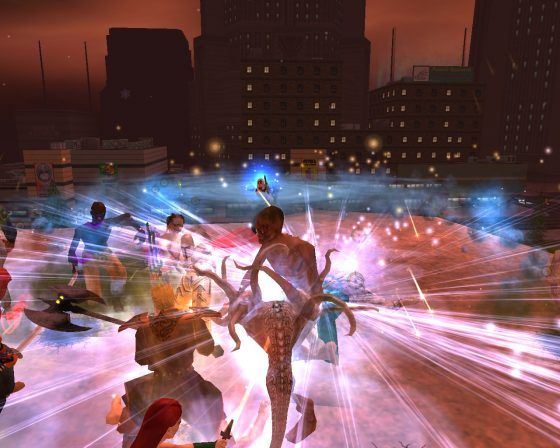 So, what is charting above City of Heroes right now? Grand Theft Auto V is at number 5 with 108,000 players in the last 30 days. Right now the City of Heroes Homecoming forums have 103,000 members, so CoH isn't far off. Tom Clancy's Rainbow Six Siege is at 4 with 115,000 players. Then Total War: THREE Kingdoms, CS:GO, and Dota 2 finish off the list.
What makes this all the more amazing is that it has come together from nothing in just one month. A group of people came together to make these servers possible, formed an LLC, and now once a month they take donations to keep the servers running. Donations only stay open just long enough to raise the amount needed, which so far hasn't even taken an hour.
It will be interesting to follow how well City of Heroes continues to do in the following months and we're sure that at the end of the year we'll be looking back at this as one of the biggest stories of the year. Does CoH have more growing it can do? Yes! There are still former players out there who have no idea the servers exist. Plus, there is a whole audience out there with people looking for a fantastic MMO to call home.
Source: SteamCharts
Related:
City of Heroes
,
News
,
Steam