November 30th is a day that lives in infamy for City of Heroes fans as the official date of the MMO's shutdown by NCSoft. Now, five years after the fact, Paragon Chat is marking the event with a City of Heroes vigil in-game.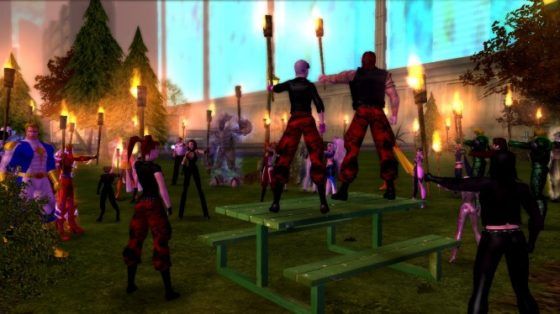 The vigil, run by the Hero Event Resource Committee, will be held through midnight in Paragon City's Atlas Park at the steps of the City Hall building. Players are invited to /holdtorch and share their stories during the event.
By all accounts, the vigil intends to be an understated and solemn affair. "There is no agenda from us that day: no activities planned, no games or contests. Just us," reads the post. "We're here for the City of Heroes veterans. No set hours: visit when you can. Lights go out when you do."
Our Thoughts
It's definitely a day to remember for City of Heroes fans, but this old vet of the game hopes that people will share in the enjoyment and fun of being a superhero or supervillain and try not to dwell too much on what was removed or what was lost. Ideally, this will bring old friends back together and light Atlas Park with the glow of torches once more.
Source: Titan Network
Articles Related to City of Heroes
Walking in Atlas: A Return to Paragon Chat
Valiance Online Adds Visual Flair and Sidekicking
Watch a City of Titans Commander Lock Down Enemies with the Power of Dance
Related:
City of Heroes
,
City of Villains
,
Event (In Game)
,
MMO
,
News
,
Paragon Chat