You know who enjoys Halloween every day of the year? Superheroes! They get to wear costumes all the time! Creating a costume is a part of the superhero experience, and the newest City of Titans costume prototype video shows off how players will get to dress up.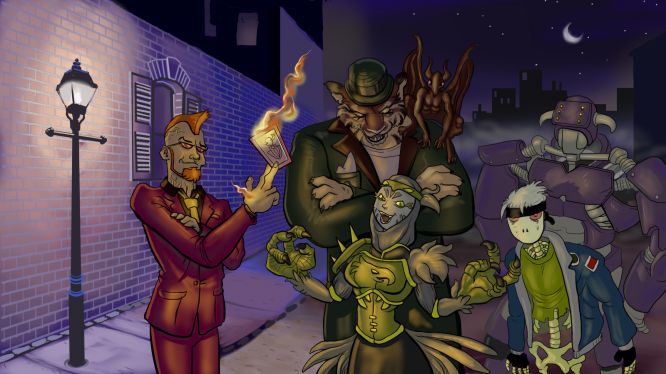 The over 12-minute video shows off a rough prototype of character customization systems according to developer Shadow Elusive, with options currently only available for spandex suits. The demonstration shows off a system that is capable of allowing asymmetrical clothing design. The system also lets players apply a variety of textures to change base costume pieces in to different styles.
The customization options extend to character eyes as well, with a host of options for character pupils from robot optics to smiley faces to goat eyes. Each option can be applied to individual eyes for an asymmetrical look as well. Body morphing is also currently in place, allowing players to create a broad selection of body styles to suit their hero's design.
You can watch the prototype demonstration below.
Our Thoughts
The City of Titans character creator looks to be feature-packed even in its current prototye state. Customizing your character's look is one of the most vital parts of a superhero MMO, and this game definitely looks to have taken that lesson to heart. We can't wait to see what other customization options will be in place!
Your Thoughts
What did you think of the creation demo? Does this get you excited for City of Titans, or are you waiting for a more playable build to be shown off? Give us your input below!
Source: official forums
Articles Related to City of Titans
City of Titans Prosthetic Limb Development Spawns from Cosplay
Speed Round: City of Heroes Successor Showdown – City of Titans vs. Valiance Online
City of Titans Introduce The Twelve, with a Closer Look at Subjects 1-4
Related:
Character Customization
,
City of Titans
,
MMORPG
,
News