A new City of Titans developer workshop post from Missing Worlds Media is showing off a rather unique feature of Unreal Engine 4 – the ability to let animations blend from one to the other seamlessly, which means interesting things for the in-development superhero MMO.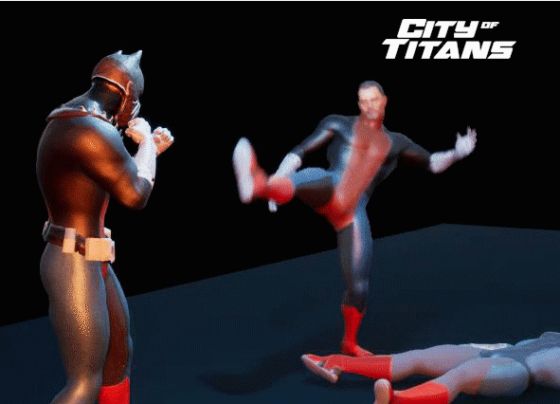 The post highlights the animation tech using two different models: a standard skeletal mesh used by most regular enemies in the game, and a player character skeletal mesh that animates any player-created superhero. The demonstration shares a series of animated gifs to showcase how animations flow, either from punch to kick or from running to falling down.
While the technology will make every animation in the game run better, the showcase is mostly intended to show how it can be applied for the game's cutscenes. City of Titans could potentially insert a player character into an action cinematic and have them animate as the scene demands.
One of the devs admits in a thread discussing the update that there are still some things to iterate on in order for all animations to blend, but they close with a reminder that "kinks are meant to be figured out".
Our Thoughts
City of Titans continues to impress with its forward momentum. While the final gif of the series showcases that work still needs to be done, things have certainly come a long way for the superhero MMO, and we're looking forward to watching it all pull together into an actually playable game.
Source: official forums
Articles Related to City of Titans
Watch a City of Titans Commander Lock Down Enemies with the Power of Dance
City of Titans Archetypes Revealed
City of Titans Power Customization Detailed in Blog Post
Related:
City of Titans
,
Dev Blog
,
MMORPG
,
News