Cliff Bleszinski's Boss Key studio is working on a free-to-play battle royale title, so one could see how this game could put it in direct competition with Epic Games' Fortnite Battle Royale and thus prompt a response. According to a CliffyB tweet, though, Epic Games has responded in a more dubious manner; stealing employees from his studio by hiring them.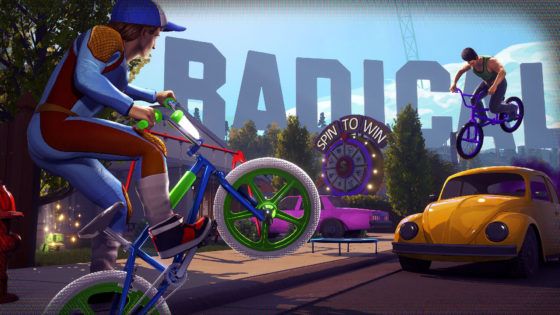 In a pair of tweets this past Saturday, Bleszinski asked if Epic could "please stop trying to hire away my team", referencing the fact that Radical Heights is built on Epic's Unreal Engine 4 and that the team is pleased with how things are progressing. "There's room at this genre for more than a few games SMH," reads the second tweet.
A couple of responses to these tweets come to the surface when clicked through. In one instance, Bleszinski responded to a fan's suggestion of bringing something new to the battle royale sub-genre, stating "we have plenty of ways to make it our own but they may never see the light of day if they keep doing this."
A response to that tweet from former principal online engineer William McCarroll seems to suggest that Bleszinski's accusations are unfounded, or at least inaccurate in some cases. "We all had our own reasons for making the choice to leave BKP for Epic, and to act like we are commodities being stolen is a bit hurtful," wrote McCarroll. "We are people first and foremost."
As of this writing, there has been no official statement from Epic Games regarding the allegation.
As for Radical Heights itself, a lengthy update from technical director Romain Dura details some of the issues the game's first few days of early access has crashed into and steps the team at Boss Key has taken to attack them. You can read that post here.
Our Thoughts
It's hard to really know where earnest finger-pointing starts and trying to stir up controversy ends here. To that point, considering there aren't an awful lot of facts to go on, we're not going to provide a deeper opinion on this matter until we either see more evidence of this actually happening or see a statement from Epic Games on the matter. In either case, we'll be sure to update if this story develops further.
Sources: Twitter via GamesIndustry, Radical Heights official site
Articles Related to Radical Heights
LawBreakers Studio Reveals New Battle Royale Radical Heights
Fortnite Players Surf the Guided Missile to Victory
The MMO Alpha and Beta List
Related:
Battle Royale
,
CliffyB
,
Epic Games
,
News
,
Radical Heights