LawBreakers is a buy-to-play FPS with some rather disheartening player numbers on Steam. In a Cliff Bleszinski interview with Eurogamer, however, the head of Boss Key Studios doesn't appear to be too terribly concerned by the news and elaborates on why.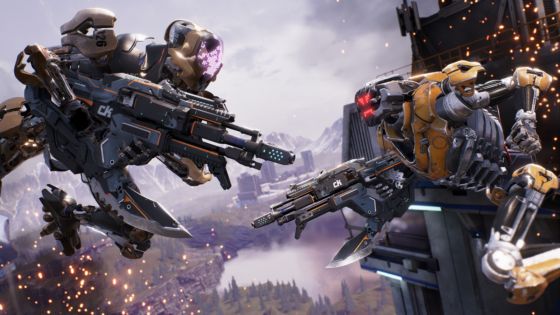 "It's a marathon not a sprint," said Bleszinski in the interview when asked about the player numbers. "I'd rather be the underhyped game that slowly ramps up into something that people adore than something that comes out with way too much hype that there's a backlash for."
Bleszinski had also made some remarks about the game's business model shift away from free-to-play to a buy-to-play game. "There are good free-to-play games like League and things like that – but when it comes to first-person shooters, first-person shooter players are very cynical with regards to that," said Bleszinski. "They expect gun rentals, they expect to be nickel and dimed, and they're used to microtransactions in $60 games. So we thought what about a mid-tier price point?"
Bleszinski also touched on the game's association with Nexon when the free-to-play plan was first introduced:
"When we announced it as free-to-play – you can read it on any forum reaction 'sweet, Cliff's back', but then it's 'free-to-play? Nexon?'. The Nexon thing people can get over – a publisher who has traditionally done certain practices, and people are going to assume they're going to do the same thing until they do something different."
Our Thoughts
While we can certainly appreciate Mr. Bleszinski keeping an eye on the long game as opposed to the short-term spurt, you also only get one chance to make a first impression. We definitely hope that LawBreakers finds its ground and becomes the sort of shooter that ramps up because having options in multiplayer FPS games is generally not a bad thing. Especially if those options bring something new to the table.
Source: Eurogamer
Articles Related to LawBreakers
LawBreakers Player Numbers Flounder in Initial Launch
LawBreakers Officially Launches
FFA Deathmatch is Coming to Overwatch
Related:
CliffyB
,
FPS
,
Interview
,
LawBreakers
,
News