Ever, Jane, the MMO set to take place in the world of Jane Austen, has suffered a few minor setbacks and the scheduled September Closed Beta won't happen until at least October.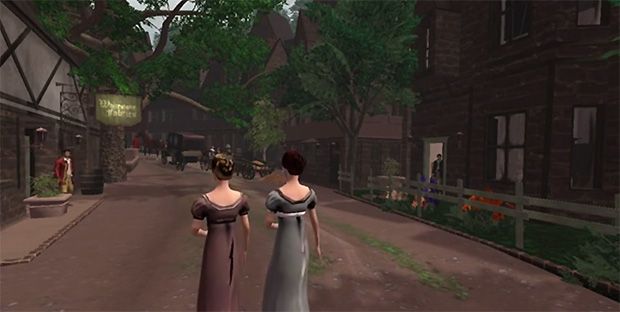 The Ever, Jane team put out a statement this weekend apologizing for the delay of the game's Closed Beta. The statement detailed the current development roadmap and lists a few of the trouble areas the development team has hit.
"We thought that, as we had completed all the major features of the game, we would be ready to launch our Beta version by the end of September. We were wrong!"
One of the biggest causes for delay is due to character customization receiving a complete rework. Character art had to be redone in order to accommodate Unity's optimization methods and allow mesh swapping for characters' clothing. However, this also means that all previous characters have been wiped and must be created again using the new character editor.
The tutorial has also been re-written to take an entirely new approach. The current version of the game has a new opening story, two stories in the new format, and two stories in the old format.
Ever, Jane takes an entirely new approach to the role-playing genre. Characters still advance by gaining experience, but instead of wielding weapons they use gossip. Players can tell lies about rivals, but the in-game systems will notify someone if they're being talked about and consequences of getting caught in a lie can have devastating effects.
The Closed Beta for Ever, Jane will optimistically happen next month, but the Open Beta is still on schedule for December, which also happens to be the game's 2-year Kickstarter anniversary.
Source: EverJane Development Team
Related:
Beta
,
Ever Jane
,
MMO
,
News