Bit of a tongue twister, that headline, isn't it? But it's also the truth: Closers closed beta has officially begun for players looking to beat on interdimensional baddies with psychically gifted and staggeringly well-armed schoolchildren.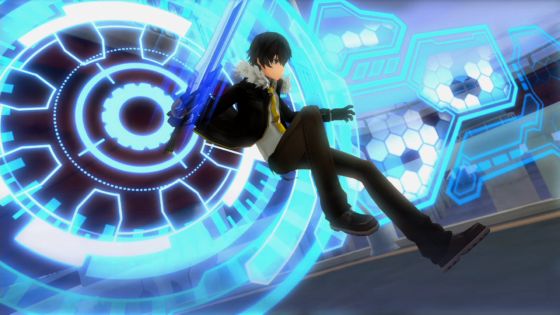 North American and European players can now being testing of the game, though the announcement does mention that all character progress will not be removed once beta ends. The game will also be having a number of in-game events during testing, most of which are the "daily login free stuff" variety. Specifically, logging in from now until December 5th will grant players a free item each day, culminating in a permanent Lucky Chick Pet Egg.
Starting Saturday, November 11th, players will also receive extra consumable items during the weekends every two hours. In addition, those who clear dungeons worth more than 10 Fatigue Points will receive CBT Gift Tokens that can be turned in for a Gifted Cadet Uniform cosmetic set.
Finally, the last CBT event runs through Tuesday, December 19th, granting players in-game item bundles every 10 levels starting at level 30 all the way to level 60.
As is the way of things nowadays, players can buy in to closed beta through purchase of a number of Founder's Packs. Otherwise, you can sign up for free and see if your name is drawn from the hat.
A trailer heralding the start of closed beta can be seen below.
Our Thoughts
Well, looks like this testing period is going to be running for a fair while, though it does sound a little more like a soft launch than a true closed beta. Regardless, we hope those who sign up or buy in have a good time beating down….whatever those things in the trailer were.
Source: press release
Articles Related to Closers
Closers Online Would Like You to Meet its Cast
Closers Game Page
The MMO Alpha and Beta List: November 3, 2017
Related:
Closed Beta
,
Closers
,
MMO
,
News