Everyone remembers the crushing defeat the Cloud9 HOTS faced against Naventic at the Grand Finals Series with a slightly embarrassing score of 3-2, which came as a bit of a surprise. Naventic did, after all, lose 0-2 to C9 on the group stage which probably contributed to overconfidence on Cloud9's part. Well, it seems they've learned to never, ever underestimate a downed enemy. Hoping to regain the high ground, Cloud9 acquired cattlepillar to give them an advantage at the summer regionals, but we now know that it was all in vain; they didn't even make it to the playoffs.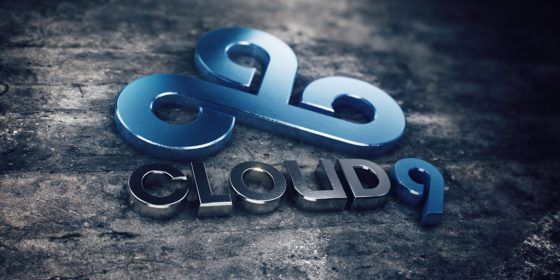 After that ludicrous display Cloud9 officially announced that it would no longer front a Heroes of the Storm team, releasing all of their existing players to become free agents.
The company is still known for hosting teams in Black Ops III, Hearthstone, Counterstrike, the recently released Overwatch, and more.
Ok we goin free agent mode, tank/flex/ranged/shotcaller lookin for team, msg me on twitter or bnet

— Ben Bunk (@cattlepillar) June 10, 2016
The Fall of the Cloud9 HoTS Legend
On the Cloud9 website the following message to fans can be seen:
"It is with great difficulty that we announce the dissolution of the Cloud9 Heroes of the Storm division. As of today, Cloud9 will no longer field a competitive Heroes of the Storm roster. We'd like to thank the fans, sponsors, and players who supported us over the last twenty months and put us on the path to victory at both BlizzCon events. It isn't yet set in stone what each member will choose to do next, but you can stay up to date with each player on their respective social channels by clicking their portrait below."
Now that Cloud9 has come back to Earth, cattlepillar will be heading back to Brain Power after a little less than a month. The prodigal son returns, but will he bring back more than pig slop for the remaining matches?
Our Thoughts
It's unfortunate, but the world of eSports is constantly changing, and this is just one example of the unexpected twists that the overall narrative can take. Brain Power, constantly placing in the top 3 or 5 in nearly every tournament definitely has even more of a fighting chance with the recovery of cattlepillar. Stay tuned for more.
Source: GosuGamers
Related:
Blizzard Entertainment
,
Cloud9
,
eSports
,
HotS