The sound of rotors whipping the air and Ride of the Valkyries in the background can mean one of two things: you're watching a scene from Apocalypse Now, or War Thunder combat helicopters are coming. Actually, it means the latter, because writing a gaming news story about Apocalypse Now would be weird.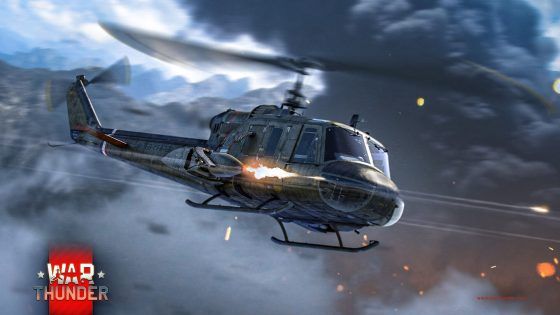 Update 1.81 – AKA The Valkyries – will be the patch that deploys these new weapons of war to the vehicular combat MMO, with a number of whirlybirds available in a separate research tree accessible once you've reached Rank V of a corresponding nation's tank or aircraft.
Several helicopters of ranks V and VI will be available for US and Soviet sides and will be playable in all difficulty modes of combined arms battles. Helicopters carry a wide variety of weapons including unguided missiles, rotary cannons and guided anti-tank missiles. Of course, they also bring a new form of maneuverability to the battlefield, excelling in ground strike operations while also having a bit of vulnerability if they remain too stationary.
Those who are looking forward to piloting these new machines can do so during closed beta testing that becomes available with The Valkyries update. Players either have to complete specific in-game tasks to join in, or they can purchase helicopter packs from the game store. More details can be found on the War Thunder website, while a video of the update is below.
Our Thoughts
Either these will be a versatile and unique new weapon in the battlefields of War Thunder, or they'll be an absolute nightmare to control and will result in players watching choppers spin themselves into the dirt. In either case, it sounds like a lot of fun.
Source: press release
Related:
MMO
,
News
,
Update
,
Vehicular Combat
,
War Thunder