Elite: Dangerous, the Space Simulator and fourth installment into the sci-fi Elite franchise, added the Community Goals feature to Patch 1.1, allowing players to work together towards a common goal. A great way for players to feel like their actions really matter within the game.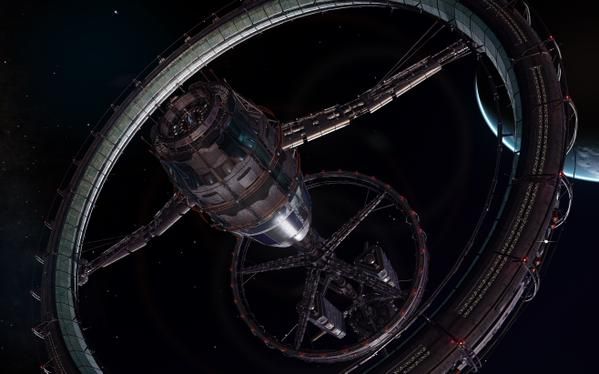 Well today we learned that the first community-funded Elite: Dangerous starport in New Yembo, also added in Patch 1.1 after almost 5,000 players shipped 8,150,000 tonnes of materials to the Yembo system. The new starport will be named 'Unity', a title chosen from the 'name a starport' competition which featured thousands of entries. From the Elite: Dangerous forums:
"Unity was a very popular choice by the community and is the state of being united or joined as a whole, so we felt it fitting for a community-funded construction. Unity also means 'one', and this station is the first to be built as a result of community goals."
This is a really great sentiment and comes not too long after the news on Saturday that Elite: Dangerous will be adding a Leonard Nimoy memorial station in the Wings (1.2) update. The memorial will orbit around the existing planet Vulcan in system LHS-3006 and will be respectfully named 'Nimoy Station'.
Source: Elite: Dangerous forums
Related:
Community
,
Elite: Dangerous
,
News
,
Sci-Fi
,
Simulator