Funcom just released the first Dev Diary for their upcoming open-world survival MMO Conan Exiles. This first Conan Exiles dev diary gives us a quick introduction to the game and some of the developers working on it. The video already goes into a few details about the making of the game, although there will probably be many more updates during the next few months as the game evolves.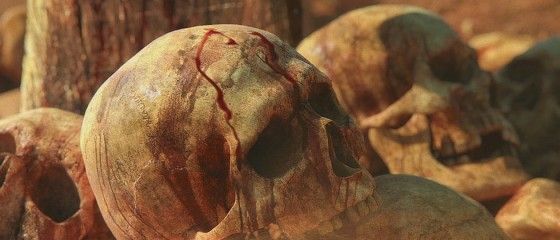 After starting in the desert, the players will have access to a wide variety of environments such as mountains, swamps or forests. Each of these environments has its own challenges that players will have to figure out how to beat in order to successfully conquer and dominate more areas. However, before conquest comes survival, and players will need to seek shelter and build communities before they can aspire to ruling a kingdom. The game can be played in local single-player or multiplayer, on one's own private server or on the public servers.
Our Thoughts:
The Conan franchise has remained popular over time and Funcom already has some experience with it after Age of Conan. If anything, Conan Exiles promises to deliver exactly what the franchise fans would expect in terms of gore and savagery, and the mechanics that Funcom is planning only add to that. The purge system (a special event where NPC armies from the neighboring kingdoms sweep in to destroy the progress that the exiles have made) sounds quite interesting, as players obviously want to become stronger and stronger, but then they will have to face the purge mechanic attempting to "balance" things out. This also gives way to some interesting choices, as players can choose to help the ones targeted or turn a blind eye. We will be following the next reveals on Conan exiles and keep you up to speed!
Source: Funcom
Related:
Conan Exiles
,
Developer
,
Funcom
,
In Development
,
News