With all of the information that has been released about Conan Exiles, one thing has been missing: how much is the Conan Exiles early access price? That question was answered today during a developer livestream, as well as demonstrations of PvP and Avatar Summoning.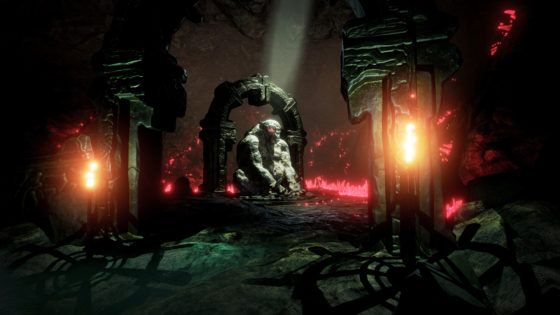 The stream was hosted by creative director Joel Bylos and community manager Jens Erik, where the pair played through some PvP combat and summoned an Avatar of Yog. It was explained that dodging in combat will not offer up any frames of invulnerability, and those who don't want Avatars to be summoned can set that rule on their own private server.
Conan Exiles will be priced at $29.99 when it hits Steam Early Access on January 31st. The game will launch with Spanish, German, French, Brazilian Portuguese, Japanese, Korean, Simplified Chinese, Traditional Chinese, Russian, and Polish language support. It will also be coming to the Xbox Insider Program in the Spring, with a more firm date to be decided later.
Due to technical issues during the stream, the entire presentation was broken up in to two different videos, which can be viewed on the Conan Exiles Twitch channel.
Our Thoughts
Conan Exiles still looks like it has a few wrinkles to iron out, but overall appears to be a fun sandbox title. The variety of tools available to private server owners continues to impress, and we're sure those who have strong feelings about the Avatar Summoning system will be happy to learn that the feature is optional for those who host a private server.
Your Thoughts
What did you think of PvP combat in Conan Exiles? Do you like the Avatar Summoning idea, or are you happy that it can be turned off? Give us your thoughts in the comments.
Source: DualShockers
Articles Related to Conan Exiles
Conan Exiles Servers and Mod Support Explained
Conan Exiles Building System Demonstrated in Video
Funcom Reveals Conan Exiles Early Access Date and Trailer
Related:
Conan Exiles
,
Early Access
,
Livestream
,
News
,
Sandbox MMO