Ahead of Conan Exiles' early access release, Funcom has been teasing us mercilessly with weekly concept art or behind-the-scenes tidbits, then amazing new screenshots, including even 360 panorama images in the latest update, building up towards their savage, action-packed trailer which only made us crave more… It seems the time has come for their final blow: tomorrow's Conan Exiles gameplay livestream will show us for the very first time more of Funcom's upcoming open-world survival in action.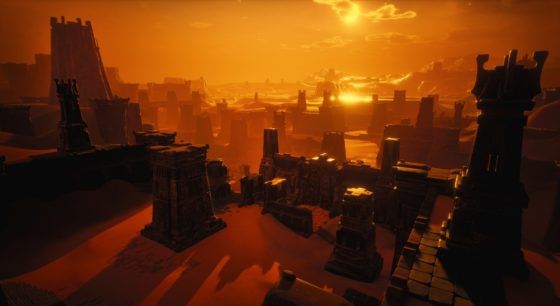 Tomorrow's is only the first of a biweekly Conan Exiles dev livestream, akin to their regular The Secret World stream. In fact, the first Conan Exiles livestream will be taking place one hour before The Secret World's, at 7pm CET / 1pm EST / 10am PST, on Funcom's official Twitch channel.
The team leading this first Conan Exiles livestream counts creative director Joel Bylos and community manager Jens Erik Vaaler – at least officially and for the time being, as the announcement mentions that other Funcom devs might surprise the audience by making a guest appearance as well.
There will also be updates on development and random bits of info about the game throughout the gameplay livestream. If you missed Joel Bylos' Reddit AMA the other day or have even more questions, this may the time to step forward, although he seems bent on endlessly teasing us outside actual AMAs… Friendly reminder on the house about Joel Bylos' boundaries – or lack thereof:
I am always secretly disappointed when AMA's don't go off the rails. It's "Ask me ANYTHING". I have opinions about alien truncheon porn. Ask

— Joel Bylos (@joelbylos) November 28, 2016
Our Thoughts:
We can barely wait for the sun to set tomorrow (at least over European audiences!) so as to be able to see Conan Exiles in action for the very first time. This first trip into the newest universe of Conan can only lead to discovering brand new intriguing sides to their sexy survival game. We'll be there, front row.
Your Thoughts:
Are you joining tomorrow's Conan Exiles livestream for the first look at gameplay and potentially more juicy info about the game from Joel Bylos? Let us know in the comments below!
Source: press release, Conan Exiles devblog
Related:
Conan Exiles
,
Funcom
,
Livestream
,
News
,
Twitch