Conan Exiles region locks are being switched around starting today in order to keep gameplay fair and enjoyable for everyone involved. In an announcement from the game's Facebook page, the devs elaborated on the new locks as well as revealed plans to open up a few region-free servers.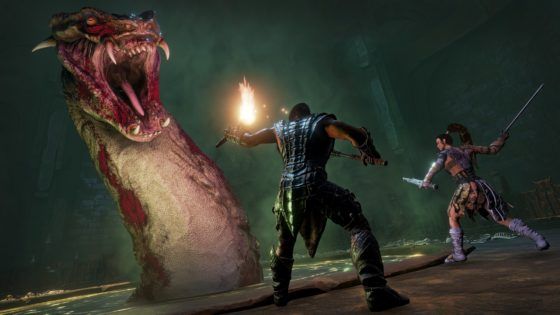 The new region locks will follow parameters set by a maximum ping value; players with a ping higher than 140 will not be allowed on certain servers. According to the devs, this value should make gameplay smoother for all involved while only affecting a small minority of players with poor internet connections.
If you happen to be one of those cursed with bad internet, then worry not. Conan Exiles will also be changing several PvP Blitz servers into Non-Blitz servers and removing all region locks to allow anyone from anywhere to play in one place. Additionally, ping restrictions for custom servers will remain adjustable by that server's owner as before.
You can read up more about the new changes and find out which servers have the locks removed on the Conan Exiles Facebook page.
Our Thoughts
Depending on what your aims are in Conan Exiles, having a smooth gameplay experience is pretty important, so we're glad to see these new ping restrictions in place. Additionally, we love that those who want to congregate in one place regardless of region have the option in spite of ping issues. Basically, having choices is good.
Source: Facebook
Articles Related to Conan Exiles
Conan Exiles Announces Xbox One Launch and Frozen Biome
Combat in Conan Exiles Due for Major Adjustment
Conan Exiles Update 24 Invites You to The Dregs
Related:
Conan Exiles
,
News
,
Servers
,
Survival Sandbox