Conan Exiles has taken a few moments to catch everyone up on its latest work. The recent Conan Exiles newsletter offers a look at some brand new off-hand weapon combos, a new-look map and a couple of events for players to take part in.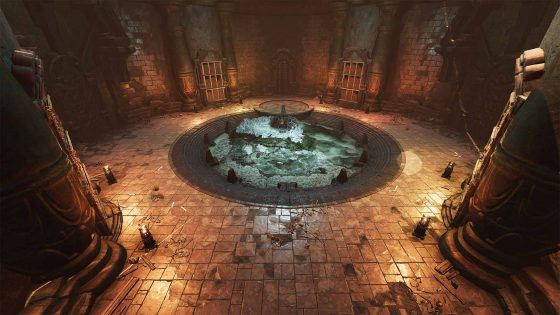 If you've been following the game on social media, you're already pretty familiar with what the new off-hand heavy attacks look like in animated gif form. If you missed out on them or don't follow the game on Twitter or Facebook, then you'll want to take in the brutality yourself.
There's also a minor but significant update to the game's map, adding a new grid and coordinates to help players better track where they are. If you've been on the game's Testlive server you're already familiar with it, but everyone else can look forward to the map's change in the same update that will introduce Pets.
Finally, if you're on an official PvP server, then starting this weekend and all through the month you'll get 4x the XP on all platforms. The XP boost will kick off this Friday at the 5am local server restart time. The idea is to help newly-arrived PvPers to get a fighting chance.
All of the details are in the link provided above. Along with, again, really nice animated gifs.
Our Thoughts
Funny how a grid changes things for a map, huh? Overall, these updates do look solid enough from a quality-of-life standpoint and we suspect there will be plenty of people pleased by these additions.
Source: official site
Related:
Conan Exiles
,
News
,
Newsletter
,
Survival Sandbox
,
Update