One feature will make you look pretty, the other will make sure you're not ruining the game for everyone else! Conan Exiles update 22 has introduced a variety of new features to the sandbox, including dyes and a new Ruins system, while also taking a moment to announce the launch of the Exploit Hunters program.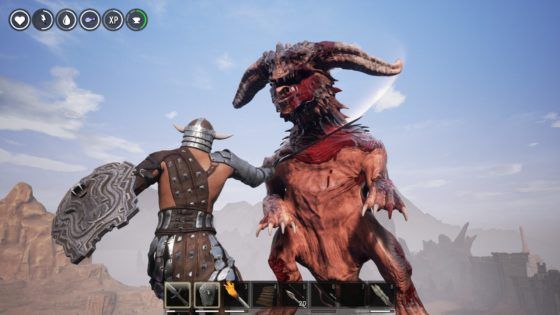 The Exploit Hunters program is a way for players who report serious exploiting issues to earn rewards. The move is in response to a recent duping problem that prompted the patch and the current partial server wipe. "One of the most important things we can do to make sure Conan Exiles provides a fair and balanced playing field is making sure we eliminate exploits as early as possible," explains the post. More details on the program will be provided next week.
As for Update 22, the new version introduces a dye system to the game, a decay system that lets old buildings crumble away over time, eight new weapons along with rebalancing of all weapons, and a variety of exploit and bug fixes. The full patch notes can be read on the Steam page.
Our Thoughts
Rewarding people for filing exploit reports could work out well and, ideally, will make life harder on those who try to cheat the game. Then again, cheaters are wily sorts. Let the possible arms race begin!
Your Thoughts
Do you like the idea of an Exploit Hunters program? What features are you interested in for update 22? Give us your thoughts in the comments.
Source: Steam
Articles Related to Conan Exiles
PAX East 2017: Conan Exiles Updates Discussed
Conan Exiles Preview
Conan Exiles PTR Goes Live
Related:
Conan Exiles
,
News
,
Patch
,
Sandbox MMO
,
Update