You probably wouldn't think of a fan as being an offensive weapon in MMOs, but that's exactly the kind of weapon arriving in the Conquer Online Might of Shadow Fan update. The new content adds a brand new fan-wielding class to the PvP MMO.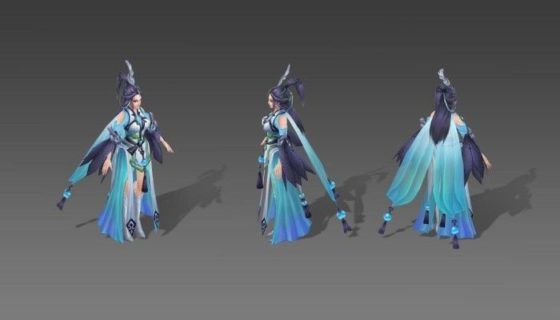 The Might of Shadow Fan update adds the new Windwalker class, which can attack from both melee and range by swapping between two different stances: Stomper and Chaser. In Stomper mode, Windwalkers can take advantage of channeled AoE skills as well as a buff to attack speed and damage, while Chaser mode gives the class long-range AoE attacks, a counterattack skill, and enhanced passive recovery.
In addition to the new class, the Conquer Online team are working on several redesigns to the game, including NPC, UI and map redesigns. The team are also working on enhancing the title's graphics in order to provide players with greater immersion.
Conquer Online's new Might of the Shadow Fan update is live today, while a timetable for the game's enhancements have not been dated.
Our THoughts
Not since Kitana have fans been more deadly! The Windwalker class does sound interesting, and the ability to switch from ranged to melee at need could make this new class versatile as well as deadly. We'll be curious to see what changes this update brings to the game.
Your Thoughts
Are you among the players of Conquer Online? Have you tried out the Windwalker class yet? Share your thoughts with us below in the comments.
Source: press release
Articles Related to Conquer Online
Conquer Online Expands with Awakening of the Monk
Conquer Online's Newest Expansion Goes Live Today
PvP-Oriented MMO Crush Online is Now Live
Related:
Conquer Online
,
MMORPG
,
News
,
PvP
,
Update