News surrounding Continent of the Ninth Seal, otherwise known as C9, has been quiet for a while, but now there's finally an update that will greatly shake up what players experience in the game. The dungeon-based MMORPG will release its Ancient Arena update tomorrow, which will introduce a new PvE dungeon and a PvP tournament system!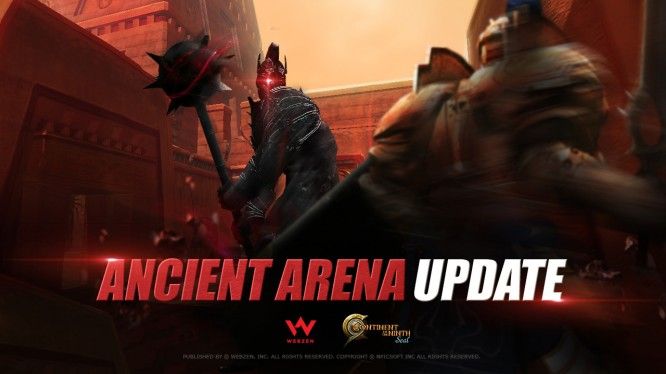 After the update has been applied, which will be done after a scheduled maintenance on Tuesday, November 24th 2015, characters with a level of 51 or higher can  delve into the Ancient Arena, situated in the world of Glenheim. There they'll attempt to defeat one monster (1v1) within two minutes per round, once a day. To enter the arena, players will ened to talk to the Portal Mage with the invitation ticket, and click on "Enter Ancient Arena". A different monster will appear each round, and the round ends when players defeat the monster, die, or when the time limit has been reached.
After each season ends, players will receive various rewards, including the brand new "Growth Stones". These stones enable players to increase their gear stats according to their rank while the season is in progress. A new season kicks off every two weeks, so if you do not do well in one, you won't have to wait too long to try again and be better!
In addition to all this PvE goodness, PvP enthusiasts with a level of 45 or higher can take part in a new 1v1 PvP tournament every Sunday, with winners gaining special Auspice and several other rewards. Along with these new features, the update introduces many improvements to the game, such as the Fishing Bait & Auspice Exchange System and the Hero Support Chest Rework. More about all of the improvements with this update can be found on the official C9 website.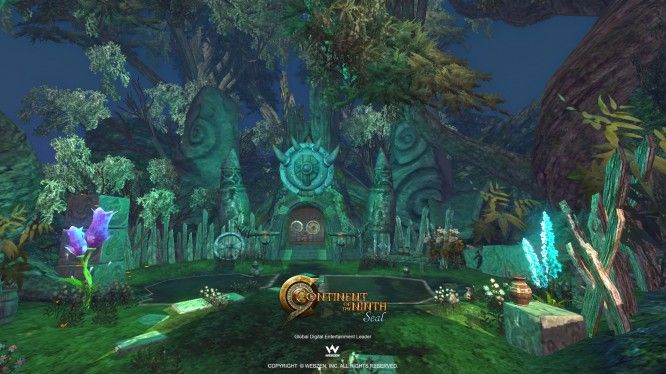 To celebrate the launch of this new update, the C9 team is organizing a pre-season event offering additional Ancient Arena invitation tickets and rewards to all participants, as well as a level-up event for new players to quickly ascend to a higher level. The event will take place from November 24th until the weekly maintenance on December 8th, 2015. Now's your chance to get into Continent of the Ninth seal if you aren't already!
Our Thoughts
We're happy to hear that C9 is still alive and improving, as there hasn't been a lot of news surrounding it for a while. The Ancient Arena seems like a fun addition too! It makes you feel like you're fighting a PvP battle, but against a monster instead of an actual player. Let us know what you think about this update.
Source: Press Release
Related:
C9
,
Continent of the Ninth Seal
,
MMORPG
,
News
,
Update
,
WEBZEN