The numbers don't lie: people seem to be pretty invested in Crowfall. The devs behind the throne war MMO are marking new totals for Crowfall backers and overall funding to see the game make it to release by next year. Hopefully.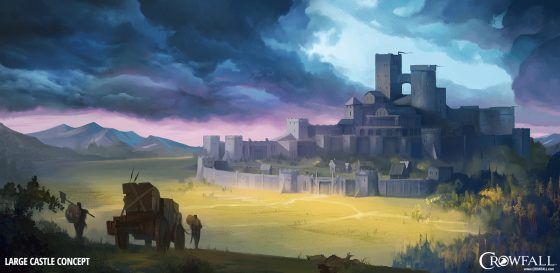 Specific numbers aren't available, but the announcement from ArtCraft Entertainment notes that over 50,000 people and nearly 300,000 registered players are helping to make Crowfall a reality. This is further bolstered by licensing and investment money that's seen the MMO rake in over $20 million in total funding.
"We are extremely grateful to those who have come on board to supported us, both as backers and as testers," notes ArtCraft president Gordon Walton. "We see our community almost as an extension of our development team; we are harnessing the creative energy of thousands of players to help us build this game."
"We set out to build something unique – a bold, audacious vision that 'industry experts' told us would never work," adds creative director J. Todd Coleman. "Our community has not only validated that vision, but they have become a critical partner in helping us build it."
Our Thoughts
Those are certainly impressive milestones for Crowfall, but they also look to be pretty well earned, as the game's pace of development has been extremely steady and likely rewarding to backers of the MMO. Here's hoping to more of those same development updates through 2018 and into the game's ultimate launch!
Source: press release
Related:
Crowdfunding
,
Crowfall
,
MMO
,
News
,
Sandbox MMO