ArtCraft's equity crowdfunding drive, which lets people invest in the company instead of merely backing an in-development game, has wrapped up on a high note. The Crowfall investment funding campaign has raised over $650k for the title.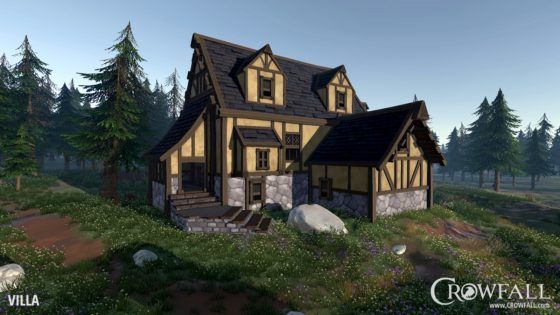 The exact amount – $668,997 offered by 1218 investors – adds a total of over $10M in total funding for the in-development MMO. As a result of the crowdfunding, several stretch goals have been achieved: a Bloodwyne Relic, a small Villa house, a Grove Parcel, and a Fallen Colossus Hamlet Parcel. The items in question will be offered to all investors who took part in the equity crowdfunding.
The investment drive has drawn in over 50% of the legal amount of money ArtCraft are able to raise through equity crowdfunding, which maxes out at $1M. Full information about the campaign is available here.
Our Thoughts
Congratulations to ArtCraft for a successful round of funding! The investment funding initiative is definitely one of the more unique ways to drum up financial support, and we hope that the folks who are now shareholders in the company will see a return on their investment…and, of course, we the gamers hope to see lots of great things coming out of Crowfall.
Your Thoughts
How do you feel about the investment funding drive? Do you think this should fully fund complete development of Crowfall, or are you expecting some other form of crowdfunding drive to start? Give us your thoughts below.
Articles Related to Crowfall
Craft a Better Body with Crowfall Necromancy
New Crowfall Account Inventory System is Being Introduced
ArtCraft Announces $10M Crowfall Crowdfunding Milestone
Related:
Crowdfunding
,
Crowfall
,
News
,
Sandbox MMO