It's movie night for Crowfall fans, and while videos from the game's devs generally focus on the more informational, these two Crowfall videos are actually a lot more flashy than most, offering vignettes of PvP combat and player-built Eternal Kingdoms.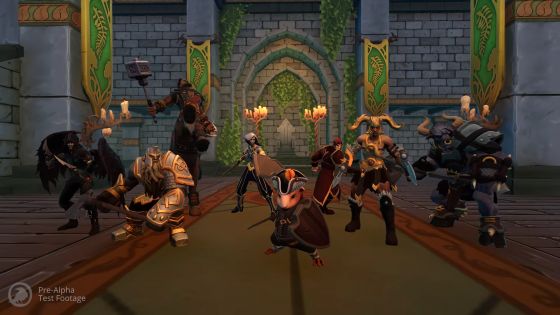 In the first video, Crowfall showcases its three pillars of gameplay motivation: glory, wealth and power. What this basically boils down to, ultimately, is just an admittedly flimsy excuse to see a bunch of people in-game doing battle with one another. We're not going to whine about it, though.
In the second video, we get a bird's eye view of a number of player-built Eternal Kingdoms, showcasing the home away from home that players of the MMO can look forward to creating and sharing with their friends.
Movie night isn't over, however. The official site has also linked a number of fan-created videos, so be sure to head on over and take a look.
Our Thoughts
There you go, Crowfall, strut your stuff! This might be reading between lines that aren't there, but the fact that the devs of Crowfall feel confident enough to show off stylish gameplay vignettes might mean that the game's nearly ready for a bigger launch. Maybe? Close?
Source: official site
Related:
Crowfall
,
News
,
Sandbox MMO
,
Video