We all get motivated when we enter the new year, and the Crowfall Kickstarter update post is definitely following the theme with a proclamation from J. Todd Coleman that "2017 is going to be our year! I can feel it!"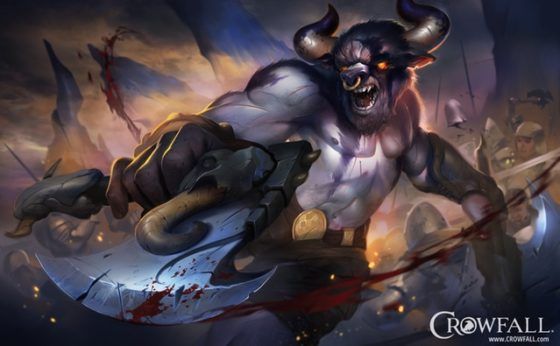 In the vein of pushing forward, the ArtCraft team has stated their intention to further make the Big World test even bigger by adding in the new Templar archetype, along with preliminary plans for the team's next Crowfall Live! marathon stream.
The update also provides a rundown of some of the big stories out of Crowfall this past December, including a first look at the Templar's powers, a peek at unique world map tech and information about the game's account inventory system.
ArtCraft has also announced the next stretch goal available through the game's equity crowdfunding program; a Bloodwine Fountain for investors and Bloodwine Drinking Horn for backers. The Fountain is a Relic that can be placed in a large reliquary slot of a player's house, and the Drinking Horn can be placed in a small reliquary slot. Either item lets its owner fully replenish their character's food meter once every 24 hours.
The full rundown of Crowfall's December can be read here.
Our Thoughts
We expect great things to come out of Crowfall as we enter 2017. This game is being eyed by many as one of the biggest MMOs to come to the genre, and we truly do hope that Mr. Coleman's battle cry of owning this year comes true.
Your Thoughts
What are you looking forward to in Crowfall's 2017? Are you looking forward to any specific new development, or do you think it's just more noise from a swollen crowdfunding bubble? Tell us what you think below.
Source: Kickstarter
Articles Related to Crowfall
New Crowfall Account Inventory System is Being Introduced
Introducing the Crowfall Templar Archetype
Discussing the Big World of Crowfall with ArtCraft
Related:
Crowdfunding
,
Crowfall
,
Kickstarter
,
MMO
,
News
,
Update