Yesterday's Crowfall livestream discussing the recent massive reveal has offered a lot of new information. Of note, details on a variety of existing and upcoming abilities, and word that the team has a general target for the MMO's open beta.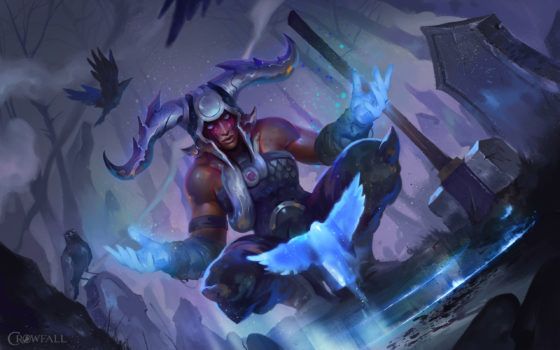 A rather handy set of notes posted on the official forums has summarized several key revelations that were made during the stream. Most of these notes refer to myriad systems, skills, abilities, and their overall effects. All of these notes can be pored over here.
The last part of those notes revealed that the team is eyeing the end of 2017 for Crowfall's open beta. The notes remark that open beta will be ahead of the game's soft launch. If you'd rather get the word straight from the devs and have seven hours to burn, you can check out the livestream on Crowfall's Twitch channel.
Our Thoughts
If this plan holds true, then the end of 2017 is looking mighty exciting for those eager to play Crowfall. Of course, open development means that news changes at any time, so if there's a firmer date – either later or earlier than this projection – we'll be sure to report it. Here's hoping open beta does arrive as expected!
Source: official forums via Massively Overpowered
Articles Related to Crowfall
Crowfall Archetypes No Longer Bound by Race
Checking In with Crowfall's Big World
Crowfall Eternal Kingdoms Feature Detailed in Video
Related:
Crowfall
,
Livestream
,
News
,
Open Beta
,
Sandbox MMO