Game developer ArtCraft Entertainment announced plans to provide localized web and game servers in Europe for the pre-alpha testing of its Kickstarter hit Crowfall. The first phase of the pre-alpha will begin this week with the launch of a website and a game server in Germany, which will accommodate players all across the EU. Europe isn't the only one who's getting localized support, however, with seven more languages to be added in the coming months.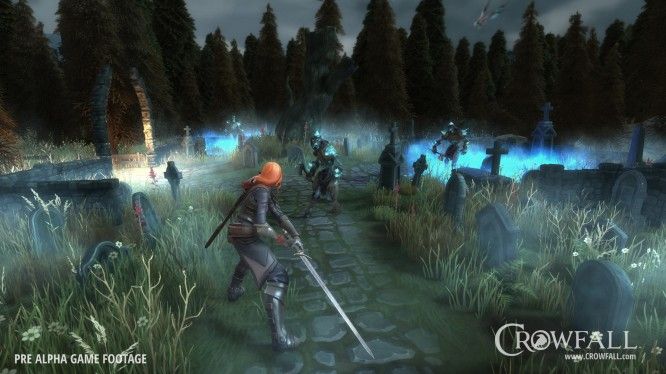 Crowfall Hires Andreas Weidenhaupt
The company also announced the appointment of Andreas Weidenhaupt to the company's formal advisory board, which includes Raph Koster and Ed Fries, among other big names in the industry. Weidenhaupt will also operate as the company's European consultant and will oversee all of the aspects of ArtCraft's operations, in the hopes to provide quality service for all the European fans out there. Recognized twice as one of the 20 most influential people in massively multiplayer online games by Massive Online Gamer, Weidenhaupt is a great fit to drive ArtCraft's marketing and community strategy for Europe.
Weidenhaupt apparently was very excited to start on the project, as he said the following about his new position: "When I first heard about Crowfall, I knew that I had to be involved. It is a great pleasure and an honor me to work with the ACE team and to help them bring their first title to the European market. I am absolutely sure that the European gamers will be as enthusiastic as their North American counterparts are about Crowfall."
It's good to hear that ArtCraft isn't just focusing on one region at a time and that it wants to provide everyone with the best possible experience for Crowfall. Now it's just a matter of waiting till the game comes out, which is set to release at the end of 2016. Until then, go ahead and watch the In Depth overview for Crowfall above to get yourself even more excited about the game!
Source: Press Release
Related:
ArtCraft Entertainment
,
Crowfall
,
Europe
,
MMORPG
,
News
,
Servers