If you're a regular player of Crowfall on either the Test or Live servers, you probably saw this coming. Still, it must be reported that the Crowfall soft launch date, which was targeted for the end of this year, just wasn't meant to be.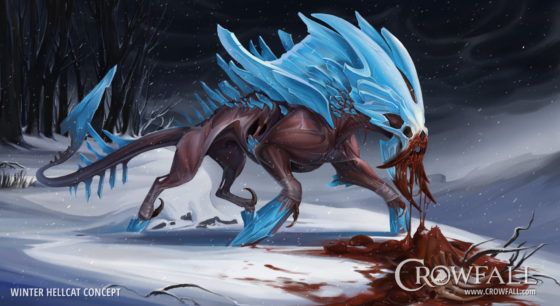 The most recent dev blog post states that player feedback and reiterating systems that weren't up to snuff are the primary reasons why the MMO's soft launch won't happen in 2017. Specifically, reworking the game's combat model and movement took a number of months. As a result, ArtCraft will be looking to soft launch Crowfall as early in 2018 as possible.
"This has been a FANTASTIC year of progress for the project," reads the post. "But 'progress' isn't the same as 'done', and obviously there isn't enough time left in 2017 to get everything done. The goal is to make Crowfall a virtual world unlike any other, a game where we hand the fate of the world to you, the players."
Our Thoughts
Heck, if people can cut a ballooning in-development game like Star Citizen some slack in shifting its release window, then people can certainly do the same for Crowfall. As always, we're pretty big supporters of the "done when it's done" design ethos, so we can wait another month or two.
Source: official site
Articles Related to Crowfall
Crowfall Reads Patch Notes for 5.3
Crowfall Outlines its 'Action Harvesting' Model
Crowfall Talks About the Race/Class Split In-Game
Related:
Crowfall
,
Launch Date
,
News
,
Sandbox MMO