Crowfall is scaling up! Well, the number of players allowed into their current Pre-Alpha tests, that is.
Beginning with just a few dozen players, Crowfall is now supporting a few hundred players in the combat test that they have been running for the past couple of weeks. Sure, it's not always stable but that is entirely the point of a scalability test. To test the limits of the servers until they break so that any issues present can be fixed to ensure the smoothest gaming experience later on.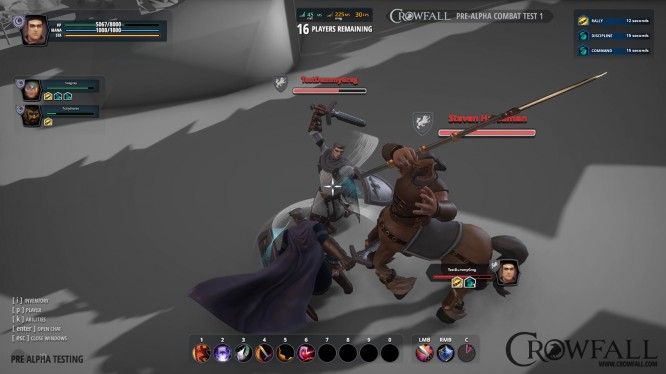 And of course, with this many people actively playing with no NDA in place, there are plenty of gameplay streams available to watch when the servers are up!
Going forward, ArtCraft are planning to host a few flash tests to test certain fixes and features. These will be unscheduled, and likely during the daytime as and when they are needed so if you are able to join in and you see an announcement via the Crowfall forums or Twitter account, they will need everybody they can get in these tests.
In other news, the stretch goal for the male Halfbreed Assassin is very close to being met, so the team are looking towards their next stretch goal which will go towards hiring a "full-time, top-notch Quality Assurance Lead as soon as possible." This position will have more details on the website soon.
Source: Crowfall Founders' Update
Related:
Alpha
,
ArtCraft Entertainment
,
Crowfall
,
MMO
,
News