Crunchy Games and one of the makers of Realm of the Mad God have announced a brand new title; StarBreak. The team behind the game calls it a "Metroidvania-like MMO" and it is currently running a Steam Greenlight campaign.
In StarBreak, you explore strange sci-fi worlds alongside dozens of other players, kill legions of dangerous aliens and fight epic boss battles. The worlds, which look rather fantastic, are procedurally generated, creating a different experience for each mission. You'll never know what is around each corner, so you should always be wary!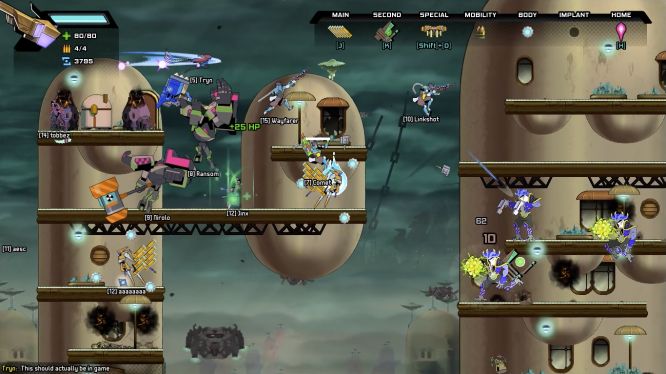 StarBreak has four unique character classes, each with their own distinct abilities and play styles and countless different items to discover. Here are the Shells (character classes) you can unlock by defeating bosses:
Wildfire: Long-ranged combat expert
Duskwing: Uses quick strikes and excels in aerial combat
Ironclad: Inflicts and absorbs huge amounts of damage
Fabricator: Creates constructs to aid its allies
Each Shell has its own unique primary weapon, secondary weapon and special moves. You can also switch freely between Shells to find the best match for you!
Featuring skill-based gameplay, 200+ items with countless numbers of variants, epic boss battles and 7+ diverse environments with distinct and challenging enemies, StarBreak has something for everyone out there! You can get a better impression of what the game has to offer on the game's official Steam page or by watching the game's beta trailer below.
Our Thoughts
StarBreak looks like it has to offer something for everyone around, so we're definitely excited where this game is heading! We have a feeling we'll be hearing more from it in the future.
Source: MMORPG.com
Related:
2D
,
Crunchy Games
,
MMORPG
,
News
,
Reveal
,
StarBreak
,
Steam Greenlight