The long and winding saga of Star Citizen's development has taken another telenovela-like turn. A Crytek lawsuit has been filed against Cloud Imperium and RSI for breach of contract, claiming the company is using their CryEngine without authorization.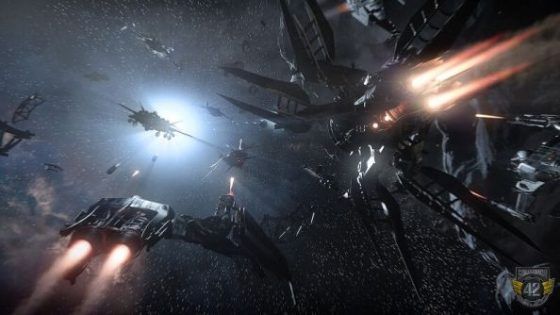 According to papers filed with the California District Court, Crytek alleges that the devs are using CryEngine 3 in a partial sense.
The suit claims that CIG and RSI have knowingly removed the CryEngine logo from the game's startup sequence and have failed to disclose modifications made to CryEngine 3, both of which are in breach of the licensing agreement. The motion also includes Squadron 42, meaning the engine is being used twice and constitutes a further breach of contract.
Crytek is suing for over $75k in direct damages, along with "disgorgement of profits" from sales, attorney fees, cost of the suit itself, and other indirect damages and fees. Crytak also wants an injunction filed against CIG and RSI from using their copyrighted work.
A representative of CIG and RSI provided a statement saying that the devs have not used CryEngine for a long time, calling the motion "a meritless lawsuit that we will defend vigorously against, including recovering from Crytek any costs incurred in this matter".
Our Thoughts
We're not going to provide too much analysis of this one as we're not lawyers and can't really speak from any level of expertise. To that point, we'll simply be sure to report on any new developments in this case as they come to light.
Source: Polygon
Article Related to Star Citizen
CitizenCon Talks Update Schedules and Content for Star Citizen
Gamescom 2017: Star Citizen Demos 3.0
Star Citizen Development Challenges Explored in Report
Related:
Crytek
,
Industry
,
Legal Trouble
,
News
,
Sandbox MMO
,
Star Citizen