When you're in any competitive online game, sooner or later you're going to run into that one person who just can't possibly have a good time unless they're cheating or otherwise making digital life miserable for everyone. A newly developed CS:GO matchmaking system is looking to help alleviate some of that stress and it does so by actually collecting information about in-game player behavior.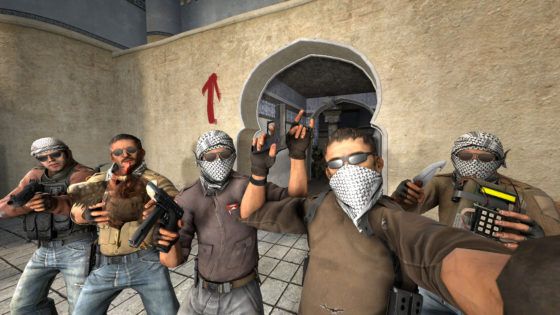 The new system is an update to the previous Prime Matchmaking system, which matched players who linked their phone number to their account and had reached Rank 21. The system, however, had the unintended effect of breaking up the game's community.
The answer, then, is a new Trust system that looks at factors such as time spent playing CS:GO, frequency of being reported for cheating, and even time spent playing other games on a Steam account to form a Trust Factor rating.
The system was first tested and apparently yielded some positive results. "In matches created using Trust Factor, most players ended up generating fewer reports regardless of their Prime status," reads the announcement. As a result, the new Trust Factor matchmaking system is now in place and will be the standard for team formation regardless of Prime status or not.
It is mentioned in the FAQ that the factors used to calculate Trust Factor are not static and are subject to frequent updates. Additionally, players cannot see their Trust Factor and are advised to simply not be online jackasses. "We don't want players to have to worry about any particular action while they're playing CS:GO or other games on Steam," reads the post. "All you need to do is be a positive member of the CS:GO and Steam community."
Further details about this new Trust Factor system can be read on the CS:GO website.
Our Thoughts
This new Trust Factor system seems to be the most effective specifically for a game like CS:GO considering it's drawing data from Steam as well as the game itself. That said, it does open the possibility for other competitive multiplayer titles to perhaps adopt similar systems. Maybe Overwatch will be next for this kind of adjustment?
Source: official site
Articles Related to Counter-Strike: Global Offensive
Immortals Lost Map One of DreamHack CS:GO Final to a Nap
CS:GO Adds Mini-Events and a UMP45 Nerf
Play of the Fortnight: Fixing Toxicity in Overwatch
Related:
CS:GO
,
FPS
,
Multiplayer
,
News
,
Update