It's been more than a year since Curse Voice was integrated into the highly-competitive MOBA SMITE, and according to Adam Mierzejewski, eSports producer for Hi-Rez, the changes has been mostly positive.
The very nature of the MOBA genre creates an atmosphere of competition, even in what are generally considered casual games, and communication is almost always the key to victory. However, attempting to type in the middle of a hectic battle isn't always the best choice. Therefore, SMITE developers decided to partner with Curse back in 2014 and since then many improvements have been made to the game. When players enter a new game they'll be invited to join a Curse Voice chat session with other players on their team.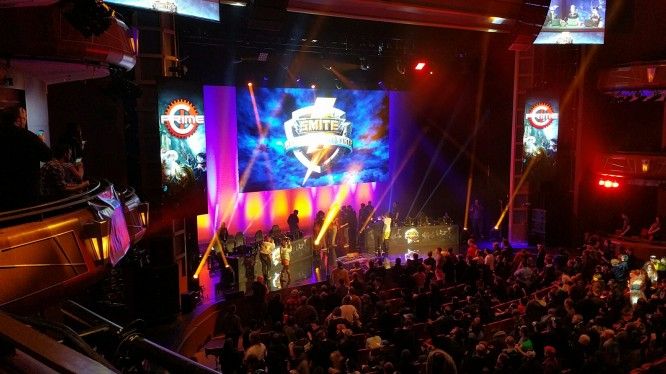 Since then, Curse sponsored the Season 1 SMITE World Championship and the SMITE Pro League Season 2. A recent interview was conducted with Mierzejewski regarding his thoughts on SMITE and Curse Voice.
Why did Hi-Rez decide to implement Curse Voice into SMITE?
Adam Mierzejewski: Like most multiplayer games, communication is crucial to a players and teams success. Especially in a game like SMITE, where the primary gametypes are 1v1 to 5v5 PVP (Player vs Player) action, having the ability to join up and talk to your teammates with ease allows for an enhanced experience. We wanted our players to have the option to communicate with their teammates with little to no setup required. And Curse Voice does exactly that.
Curse Voice allows you to connect with players you've never played with before without having to minimize or pause your game. Just as long as Curse Voice is installed and running before you play, you will automatically be put into a group chat with your teammates upon starting a game.
How has Curse Voice helped shape the playerbase and what issues were of concern before implementing voice chat?
Adam Mierzejewski: The excitement and acceptance of Curse Voice within the SMITE community was nearly immediate. And it's still being used by players of all skills levels – newbloods to our professional players. In fact it's almost frowned upon when a teammate is not using curse voice during a game. As this brought a lot of positivity to SMITE, some concerns were also brought up. 
As always, trolls still exist on the internet and can bring negative attitudes into a game through this program which is hard to monitor by the Hi-Rez Studios support team. But the team behind building Curse Voice are homegrown gamers and have already planned ahead to make the easiest and most effective way to deal with such players. The ability to mute a player or even create a whole new chat without certain people has been made seamless.
How has Curse Voice help change the game compared to other MOBAs?
Adam Mierzejewski: SMITE was the first MOBA to have a text-based communication system which we call "V-Chat". By a short combination of letters, you're able to tell teammates critical information on the game you're playing without typing or getting in the way of your gameplay. But sometimes that's just not enough. So with the introduction of Curse Voice, the need for more communication was already there. With the ability to easily join your full team in voice chat, our community already knew how important communication was. 
Related:
Curse
,
eSports
,
MOBA
,
PvP
,
SMITE