A new feature is being introduced to the Alpha testing phase of Atlas Reactor, the upcoming fast-paced action game by Trion Worlds. Ability Mods, as the new feature is called, allows you to customize the prep, dash, and blast abilities of your lancers of choice.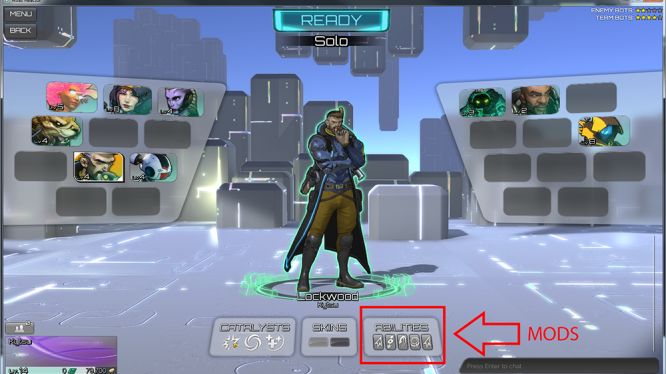 Before each match, you will have 5 equipment points that you can use to customize your Ability Mod loadout. Ability Mods require either 1 or 2 points to be equipped, depending on their respective power. You can freely equip and unequip your mods before every match. Once you find a match, you'll have 30 seconds to check out the other team and finalize your choices, so use that time well!
You can access Ability Mods by clicking the "Abilities" tab at the bottom of your Character Select menu. You'll then see an overview of your abilities on the left, and the new Ability Mods along the bottom. You will have a default mod attached to each of your abilities at start, which you will then be able to customize.
Players are being given a ton of Mod Tokens to unlock different Ability Mods too! These tokens are, however, for Alpha testing only, so all of the lucky testers out there can now use them all and experiment to your heart's desire. The new feature is still very much in early development, so feedback is very important to make it the best it could be. You can provide feedback on the forums, as well as share your experiences.
Source: Press Release
Related:
Alpha
,
Atlas Reactor
,
Features
,
News
,
Strategy
,
Trion Worlds