The most recent Dark Age of Camelot producer's letter covered a lot of ground as it discussed plans for the MMO in 2017. Among those various plans was the introduction of a cash shop, which will allow players to pick up various cosmetic items.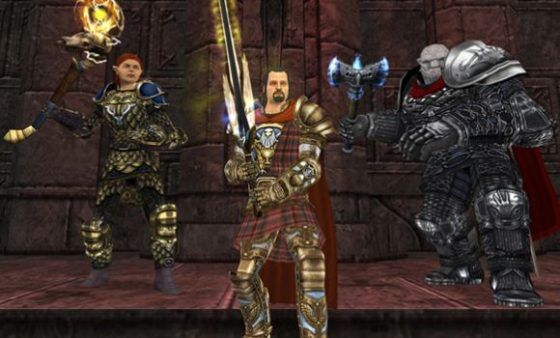 The new MTX items will be purchasable with an account-bound currency known as Mithril, which can be bought from the Account Center page and applied to the appropriate game account. The in-game store can be accessed just like any current shop in Dark Age of Camelot and will introduce a variety of items like cosmetic skins for existing items and new mount types. The feature is also being touted as a way to introduce additional quality-of-life features down the line such as race or gender respecs and character transfers.
According to the letter, the upcoming MTX system in question will not introduce pay-for-power items. "To be clear, we never intend to offer any 'pay to win' items for real money," reads the post.
Dark Age of Camelot's cash shop is due to arrive with the late Spring update. The letter also discusses additional plans for 2017 such as further refinements to pets, various class adjustments, and promised open communication among other things. You can read the complete producer's letter here.
Our Thoughts
Dark Age of Camelot has been around for a long time, and it's probably safe to say that players of the game are very set in their ways. It will be interesting to learn how fans will take to these new MTX items.
Your Thoughts
Do you support the addition of an in-game cash shop to Dark Age of Camelot, or do you think this signals the beginning of a larger problem with the game? Let us know what you think in the comments.
Source: official site
Articles Related to Dark Age of Camelot
Dark Age of Camelot 15th Anniversary Celebration Announced
Backer Survey: Camelot Unchained
Looking Ahead to MMOs in 2017
Related:
Cash Shop
,
Dark Age of Camelot
,
MMORPG
,
News